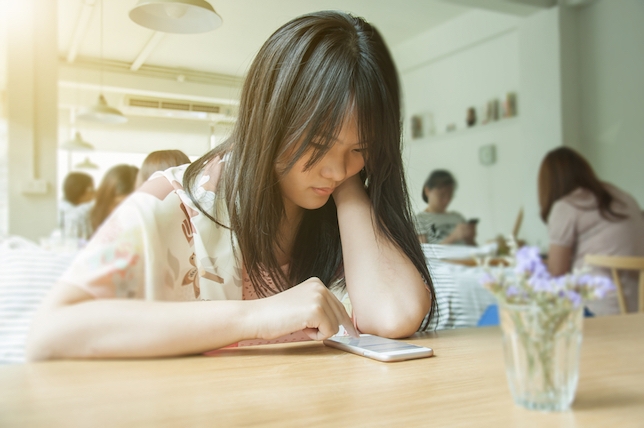 Turn off your phones and leave your anxiety at the door of today's casting roundup! A hyperreal feature drama about the anxieties and challenges younger people face in the digital age is seeking two actors for lead roles. There are also spots in an upcoming Bollywood feature, a highly-stylized satire, and an open call at an agency!
The first feature film by Naqqash Khalid is currently seeking actors for lead roles. A hyperreal drama that documents anxieties in the digital age, the film follows the story of a recent graduate who moves back home and struggles to find his place. A male actor ages 20–24 and a female actor ages 20–26 are needed for two leads. The film will be loosely scripted, so talent should have strong improvisation skills. The seven-day shoot will be in September in Manchester, England. Pay is £75 per day, with travel expenses provided (no accommodations). Apply here!
"Overcoming Mars," a highly-stylized satire student film "inspired by the self-help industry and its impact on our daily lives," is casting several lead roles. Male and female talent aged 25–37 are sought to play four lead roles in the film. The shoot is Sept. 4–11 in the Bournemouth area. Some pay will be provided. Apply here!
An upcoming Bollywood feature film is currently casting background talent. Male and female actors ages 16–85 are sought to portray period-specific men and women. Talent should have natural-colored hair with no modern haircuts, no piercings, and no tattoos. The production will shoot until the end of August in Bradford and York, England. Pay is £95 per shoot day. Apply here!
CURTIS LEE ENTERTAINMENTS OPEN CALL
Curtis Lee Entertainments is currently seeking male and female talent aged 18 and older for representation with their agency. This is an ongoing open call. Pay will vary depending on work booked, and a percentage of all earnings will go to the agency. Apply here!
Check out Backstage's London audition listings!