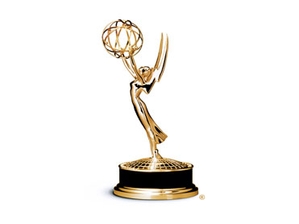 This year's film awards season is just beginning, but we can already look forward to next year's television honors. CBS and the Academy of Television Arts & Sciences have announced that the 65th Primetime Emmy Awards will air live Sunday, Sept. 22, 2013, from L.A. Live's Nokia Theatre in Los Angeles.

Nominations will be announced Thursday, July 18, at the TV Academy's Leonard H. Goldenson Theatre in North Hollywood.

Sept. 22 is the day before the official start of the fall 2013 TV season, according to Variety. The Emmys aired the same weekend this year.

As part of an eight-year "wheel deal," CBS, ABC, NBC, and Fox take turns broadcasting the awards each year. Jimmy Kimmel hosted the Emmys for ABC in 2012. Neil Patrick Harris was the host the last time CBS carried the ceremony, in 2009. A host has not been announced for the 2013 awards show.