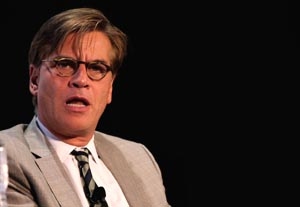 There are very few locks when it comes to next year's Oscars and things still have time to shift and change, but I would like to believe that one of them is Aaron Sorkin winning Best Adapted Screenplay for his work on "The Social Network."
Sorkin is responsible for some of the best movie monologues in the last 18 years, since his hit play "A Few Good Men" was adapted into a 1992 film directed by Rob Reiner. A master wordsmith, his dialogue is for actors to savor. And I'm not even talking about his TV work, the hyper-articulate series "Sports Night," "The West Wing," and The One I'd Rather Forget About.
I thought I would take a look back at some of Sorkin's best monologues.
READ THE FULL STORY ON BEHIND THE SCENES