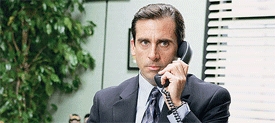 Despite its creative pedigree and the star power of Steve Carell, ratings for the first season of NBC's The Office were faltering last spring--until the network transformed the sitcom into a hit, largely by podcasting reruns on Apple's iTunes. As The Office's ratings ascended, the previously held certainty that new mobile platforms would shrink TV audiences collapsed.
CBS recently took that idea a step further by making free podcasts of its reality pioneer Survivor available on its Web site, cutting out Apple as the middleman and making a confident statement about the power of mobile and hand-held platforms to create synergy with broadcast television.
A key to such developments is search--the ability of the consumer to hook up with programming. The latest in video search engines actually latch onto imagery, as opposed to merely recognizing text, and the nascent tool appears likely to unearth a new realm of consumer applications.
"Video search engines are a great tool," says Chris Cookson, president of Warner Bros. Technical Operations and chief technology officer at Warner Bros. Entertainment. "If someone is looking for content that we can provide, then we're excited about making it easy to make that connection."
As the amount of content increases, the ability to search for what you're looking for "is a make-or-break (proposition) for the viability of rich media on the Web," says Allen Weiner, an analyst at research and consulting firm Gartner. "In essence, finding what you're looking for is what it's all about."
Video is not new to the Internet, but accurate and comprehensive clip searches require new technological strategies. America Online, Google and Yahoo! are debuting beta versions of video search engines that offer a hint of the possibilities; on Google's engine, for example, a search for Harry Potter turns up trailers in French, audition tapes and home-video reviews written by fans.
The manner in which engines search for video is not much different from the way they search for text. In fact, most video search engines are grounded in textual search, be it for a TV show's closed-captioning scripts or other written information attached as metadata.
"Video search engines came about as an extension of what (text-based) search engines are already doing," Weiner says.
All video comes with text attached, from a simple title to whatever is written on the Web page on which a clip is found. Video search engines look for indexing clues within such text. "It's about the reading and understanding of metadata," says Suranga Chandratillake, co-founder of the video-search-engine startup blinkx. "A video file on the Web has a file name, which is tightly attached metadata, (and) the text on the Web page is loosely attached metadata."
Yahoo! director of multimedia search Jeff Karnes describes the process of submitting video to a search engine. "When you submit a feed, we ask for information, and the user can refine his or her search by asking to see more from a specific publisher or site," he says. "This helps to share and expand content among Yahoo! users."
A handful of mavericks are trying different approaches. Blinkx, for example, trolls the Internet collecting metadata but also applies more-sophisticated tools including audio and visual recognition. "We break the audio into phonemes, but then we use context to decide the right interpretation," Chandratillake says. "It gives an extremely high level of accuracy."
Simple visual recognition breaks clips down into various scenes, according to Chandratillake. "If it's an interview that cuts back and forth from the newsroom, the software knows that it's really just two scenes," he says. "It better summarizes the content, so you'll have a better idea of what you're going to see."
Santa Monica-based Neven Vision specializes in facial recognition and tracking, based on 10 years of biometrics research. CEO Alex Cory says that the company, founded in 2003, is finalizing a deal with a U.S. studio to conduct a digital scavenger hunt to coincide with an upcoming feature release. Players would download software to their cell phones and receive text-message clues that would send them to stores to snap images.
"It's high-involvement, high-interaction," Cory says. "You actually get the consumer to focus on the images--typically a product--that you want them to focus on. If you have a tie-in with McDonald's, they'll get foot traffic and brand exposure by sponsoring a clue."
Another technique is being perfected by IBM in concert with CNN, the BBC and other broadcasters. MARVEL--short for Multimedia Analysis and Retrieval--conducts image-based examination of video, audio and transcribed audio for search engines.
"It uses a machine learning technique that requires that statistical models are built ahead of time for the different content categories," lead researcher John Smith says. (For example, if a user provides basketball clips, then the machine creates models for future basketball clips based on patterns, shapes and textural appearance.) "The learning is automatic once some human identifies the examples to feed it."
As studios take their first steps toward creating effective business models for online programming, partnerships with video-search-engine companies have become the name of the game. CBS has partnered with Google for its primetime hits The Amazing Race, CSI: Crime Scene Investigation and NCIS, as well as classic fare including I Love Lucy and The Twilight Zone--all commercial-free. Google also counts Animal Planet, CNN, Discovery Channel and TLC among its content partners, and Yahoo! has partnered with Buena Vista, CBS News, Discovery Communications and MTV.
The availability of certain content on more than one engine speaks not only to engine companies' hunger for programming but also to Hollywood studios' desire for wide exposure. "It's more the advantage, from the studio's point of view, to be visible from every search engine out there," Cookson says.
Engine companies also are inking deals with non-Hollywood players because when it comes to Internet content, more is definitely better. Yahoo! has partnered with iFilm, Internet Broadcasting Systems and Stupid Videos, and Chandratillake says blinkx constantly is adding to its thousands of hours of searchable programming.
But the rush to online entertainment is tempered in Hollywood by serious concerns, most notably copyright issues. "The real thing that makes you worry is the notion that there is so much available on the Internet that isn't legitimately there," Cookson says. "For the ecosystem to continue to thrive, there has to be a reasonable sense of return on investment to make the content. At the end of the day, there will be a recognition that there's a benefit to society in maintaining legitimate commerce."
-----------------------------------------------
For more stories from The Hollywood Reporter Click Here
Published Feb. 21, 2006