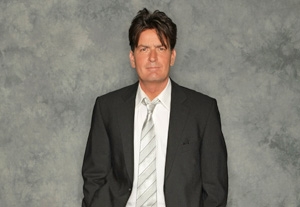 Charlie Sheen voluntarily entered an undisclosed rehabilitation center Friday, his spokesperson, Stan Rosenfield, tells THR.
 "He is most grateful to all who have expressed their concern," his rep said in a statement. "Mr. Sheen asks that his privacy be respected at this time and that no additional informational will be provided."
In a statement, "Two and a Half Men" executive producer Chuck Lorre said: "Due to Charlie Sheen's decision to enter a rehabilitation center, CBS, Warner Bros. Television and executive producer Chuck Lorre are placing "Two and a Half Men" on production hiatus.  We are profoundly concerned for his health and well-being, and support his decision."  
THR has learned that Lorre has confided to some associates in the last several says that he was distraught over Sheen's activities and was at a loss over how to get through to him. 
This concern carried over to many involved with the hit CBS show.
– The Hollywood Reporter