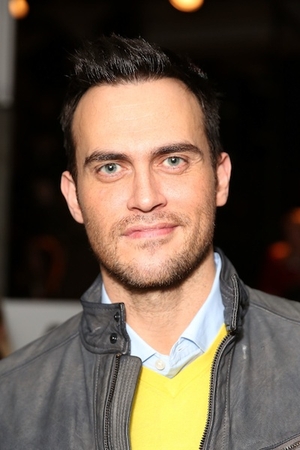 For proof that online series are the future of television production just look at the names attached to the Amazon Studios pilots slated to go into production: Jeffrey Tambor and Cheyenne Jackson are set to star in "The Onion Presents: The News," while John Goodman and Mark Consuelos have roles in "Alpha House," written by Pulitzer Prize winner Garry Trudeau.
The success that Amazon has had in attracting top talent to its six comedy pilots and five children's series comes after Kevin Spacey and Robin Wright starred in the Netflix series "House of Cards," which debuted Feb. 1 and is expected to start production on its second season next month.
"It's all about the material," Marc Hirschfeld, who cast the soon-to-debut Netflix original series "Hemlock Grove," told Backstage. "If the script and auspices are great, it will attract great talent. If the material is subpar, it'll be tough to attract talent, whether it's original content for the Web, cable, or broadcast television."
It helps that Netflix, which reportedly invested about $100 million in the first season of "House of Cards," and Amazon are paying actors rates that are competitive with those of network roles. Forget cable; the Web is fast becoming the place where actors go to find smart, edgy roles like the scheming Democratic congressman Spacey plays or the roommate senators Goodman and Consuelos will take on in "Alpha House." And Tambor and Jackson will be characters in what's being billed as a satirical version of HBO's "Newsroom."
"Amazon appears increasingly serious about being a real player in online video including the launch of original programming, albeit, we do not sense they are currently denting Netflix's subscriber growth prospects, akin to how HBO and Showtime coexist and flourish," Richard Greenfield, of the research firm BTIG, wrote in a report last month.
The head of the Motion Picture Association of America has also taken note of the rise of the online producers.
The success of Netflix and Amazon—along with Hulu—is a sign that Hollywood has entered a "new golden age," according to Chris Dodd, former Connecticut senator and current head of the MPAA.
During a Feb. 15 speech to the National Press Club in Washington, Dodd singled out Hulu's original series "Battleground," Amazon's TV pilots and feature films, and Netflix's "House of Cards" as signs the entertainment industry is evolving.
"I'm not exaggerating when I say a new golden age in television and film is being ushered in," Dodd said. "You can watch more content than ever, through more channels, and the quality of the movies and TV shows is outstanding."
Actors, it seems, aren't the only ones noticing where the good roles are to be found these days.