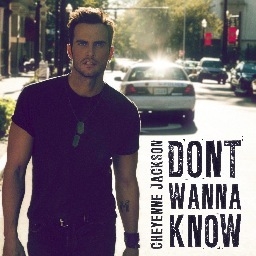 Cheyenne Jackson has plenty to keep him busy after the swift closing of Broadway comedy "The Performers." With solo album "Drive" being released early next year, Jackson's newest single, "Don't Wanna Know," is now available for purchase on iTunes—and the video is available for repeated viewing.
Not content to showcase just his own hotness, Jackson also gathered together a who's who of hunky Broadway stars for the video, from Matt Cavenaugh as his ex to Nick Adams as a sexy cop—not to mention a slew of sexy, ass-shaking construction workers.
Check out the video below, and see how many Broadway hotties you can name!