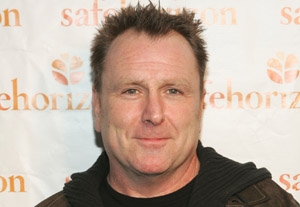 NEW YORK – Colin Quinn's
one-man show
directed by Jerry Seinfeld is moving up to Broadway.
The comedians' satirical take on the history of the world is headed to the Helen Hayes Theatre for an 11-week run beginning Oct. 22. The show debuted off-Broadway this summer.
"Colin Quinn: Long Story Short" is a daffy, 75-minute journey about mankind from the dawn of civilization to the tech age. Quinn, a former "Saturday Night Live" star with a raspy, jerky delivery, previously was on Broadway in "Colin Quinn: An Irish Wake" in 1998.
Seinfeld, making his stage directing debut, has paced the show as a series of self-contained, 10-minute or so routines, helping provide a base for Quinn's path through time and space.
COPYRIGHT: (c) Reuters 2010. All rights reserved. Republication or redistribution of Reuters content, including by caching, framing or similar means, is expressly prohibited without the prior written consent of Reuters. Reuters and the Reuters sphere logo are registered trademarks and trademarks of the Reuters group of companies around the world.