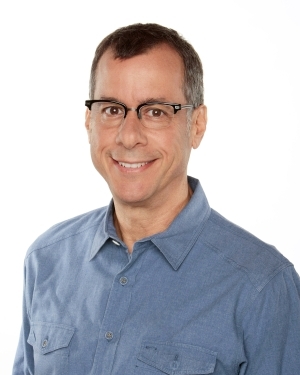 Comedy Central has promoted Kent Alterman and tasked him with directing all of its content creation across multiple media platforms, the cable network announced today.

"In consolidating all content development under Kent's direction, Comedy Central is breaking the wall between linear, digital, and social development, with a strategic vision that great content is great content, no matter what platform," Michele Ganeless, president of Comedy Central, said in a statement.

Alterman, who had been the head of original programming and production for Comedy Central, has been promoted to president of content development and original programming. He will continue to oversee the network's Talent and Specials team, which Comedy Central says is "responsible for identifying and developing the next generation of comedy stars and producing the brand's stand-up series and specials."

Doug Herzog, president of Viacom Media Networks Entertainment Group, which owns the network, praised Alterman's "relationships with the creative community" and said his ability "working with and developing strong, unique comedic voices is unparalleled in the comedy world."

Under Alterman's leadership, Comedy Central has developed and launched "Workaholics," "Key & Peele," "Brickleberry," "The Burn with Jeff Ross," and "Kroll Show," according to a release. And with new original series from comics Anthony Jeselnik, Amy Schumer, Andy Daly, Ben Hoffman, and more set to premiere this year, the cable network looks to increase the amount of original programming on its air by 55 percent in the first six months of 2013, compared to 2012.

Alterman, in a tongue-in-cheek statement, said, "I couldn't be more excited to continue my relationship with Comedy Central. I couldn't be less excited either. I really feel I have the perfect level of excitement for this job."

Prior to joining the network in January 2010, Alterman had an overall feature film producing and directing deal with Fox Film Studios, where he directed and produced Will Ferrell's "Semi-Pro." He previously led Comedy Central's New York development office, but left in 2001.