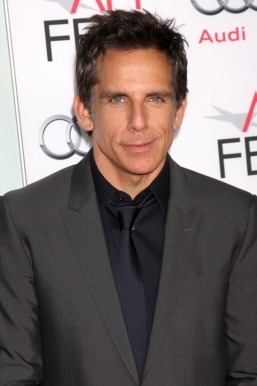 Comedy Central has greenlighted 10 episodes of "Big Time In Hollywood, FL," a comedy about two haphazard brothers trying to make it as filmmakers after being kicked out of their parent's house. The show is produced by Ben Stiller's Red Hour and Brillstein Entertainment Partners, and penned by Alex Anfanger and Dan Schimpf.
The show's pilot is being directed and produced by Schimpf, and Anfanger is executive producing with Stiller, Debbie Liebling, Stuart Cornfeld, Mike Rosenstein, Lee Kernis and Brian Stern.
"'Big Time' combines the directorial style of Hitchcock, the acting prowess of Streep, the budget of 'House of Payne,' and the nutritional value of Velveeta," said Stiller. "I think people's minds will be blown wide open. For real."
The brothers' father is played by Backstage's own Working Actor columnist Stephen Tobolowsky; the family's matriarch is played by Kathy Baker ("Saving Mr. Banks"). Anfanger—who can be seen in Stiller's latest flick, "The Secret Life of Walter Mitty"—and Lenny Jacobson are set to play the delusional brothers. Casting credits go to Lauren Grey and Rachel Tenner, known for her work in "No Country For Old Men" and "Road to Perdition."
"Big Time In Hollywood, FL" marks the second Red Hour series picked up by Comedy Central—"The Meltdown with Jonah and Kumail" getting picked up first.
"Big Time's" premiere date is yet to be announced.