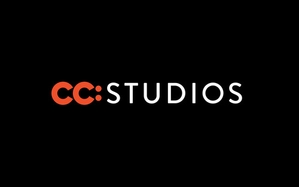 With the launch of CC Studios last week, Comedy Central is giving comedians even more chances to gain exposure on its Web and TV platforms. The cable network's new in-house digital production initiative, which Comedy Central calls a "creative playground for the comedy community," will work with established and up-and-coming comedic talent to develop original digital content and Web series.
Allison Kingsley, who was recently named vice president of digital development for Comedy Central and will oversee CC Studios and the development of the brand's original digital content, told Backstage that a primary function of CC Studios will be to "incubate and develop new voices" for the network. "And that doesn't necessarily just mean standups and performers," she added. "It could be animators, directors, writers. We're looking at the digital environment as a really rich landscape for comedic voices to thrive."
Kingsley said that interested talent may be able to submit their work directly to CC Studios soon, but for now, she and Comedy Central are using their existing relationships with and knowledge of the comedy community nationwide to develop the site's initial slate, which includes rising comics such as Ari Shaffir, Owen Benjamin, Dan Cummins, and Abbi Jacobson.
"We try to curate and cultivate relationships with talent that we feel has a strong point of view," Kingsley said. "There are only so many television shows that can be produced, so we offer other opportunities for comedians that we love, and that we really want to engage with and work with, to create and produce their work."
Some talent may be groomed to bring their projects to television, but much of the content developed and created for CC Studios already goes beyond videos to include blogs, photos, comic strips, animated GIFs, voice mail, and more, with social strategies integrated into every stage of development.
"We're bringing the social conversation to the beginning of the creative process," Kingsley said, "and having talent be inspired by that." She looks at social media engagement as "really exciting ways to continue stories, to introduce someone's voice to a broad audience, and do it in really inventive ways."
Projects available to watch or in development at CC Studios include "Couched," hosted by Ben Hoffman (whose "The Ben Show" debuts Feb. 28 on Comedy Central); "Bro-Dependent," starring Groundlings troupe members H. Michael Croner and Greg Worswick as a pair of best friends; "Behind Amy Schumer," which goes behind the scenes of comedian Amy Schumer's upcoming series "Inside Amy Schumer" (premiering on Comedy Central in April); and an untitled project from the Lucas Brothers.
Kingsley was previously VP of digital at Ovation and was co-founder and general manager of the comedic sports and video game site Bushleaguetv.com. She has also produced TV and live comedy shows and formerly served as executive director of the Groundlings.
"We really love the process and life of a standup," Kingsley said, "and think there are lots of interesting avenues that we can explore around that. We communicate and work a lot with comics who spend a lot of their time on the road, and want to come up with formats in which we can engage with them. They can be in Chicago or Houston and still create with us. And I think it's interesting for fans of comedy to get that inside view."