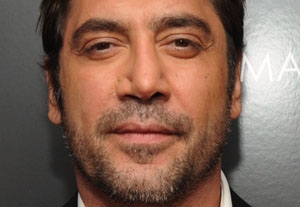 Javier Bardem is not one to shy away from challenges. His brave work in Julian Schnabel's "Before Night Falls," in which he portrayed Cuban poet and dissident Reinaldo Arenas, earned Bardem his first Oscar nomination.
His equally moving performance in "The Sea Inside" earned him a Golden Globe nom. And then there was his chilling portrayal of sociopath Anton Chigurh in the Coen brothers' "No Country for Old Men," for which Bardem won the Academy, Golden Globe, Screen Actors Guild, and BAFTA awards for best supporting actor two years ago.
So when Mexican filmmaker Alejandro González Iñárritu ("Amores Perros," "21 Grams," "Babel") sent the Spanish actor the script for "Biutiful," Bardem was at once drawn to the lead character, Uxbal, a dying man racing against time to ensure that his children are left in good hands. Bardem describes Uxbal as a man "trapped between what he would like to do and what he has to do."
The actor continues, "There are moments when you read something and you understand that it's beyond the work. It goes way further than that. It's about bringing somebody to life that brings, to the audience, different shades of the human spirit. So it's 'a role,' but it's important because it brings with it a lot of questions for us to answer. When I read the script for the first time I realized that. As an actor, I realized how many responsibilities I would have playing this role. But more important, it was a chance to bring something of worth to the audience."
Uxbal is a conflicted, fascinating, and flawed character, often with good intentions. He deeply loves his kids but can be too tough on them. He tries to reconcile with his estranged and troubled wife (played by Argentinian actor Maricel Alvarez), but their fractured relationship is beyond repair. Uxbal was born with the gift to communicate with the dead, but he is not above charging the departed's loved ones for that access. Uxbal makes his living exploiting poor immigrants, while trying to shield them from the law and help them with their basic needs.
The film is set in Barcelona, though a much different view of city than the picture-perfect one depicted in Woody Allen's "Vicky Cristina Barcelona," which Bardem also appeared in.
To prepare for "Biutiful," Bardem worked intensively with his longtime coach, Juan Carlos Corazza. "I prepare roles with him," explains Bardem. "So based on what Alejandro wanted me to do, I locked myself in a studio with my teacher for almost two months, every day working hard to try to leave behind all the tricks, all the common places, that we actors usually go to when we are scared—with the only wish of being able to take off the mask and be constant and be real, knowing that being real in these circumstances of the character will hurt."
Bardem spent eight months with his character and his gritty circumstances, including a month and a half rehearsing and doing further research on location and five months of shooting. "So when Alejandro said, 'Action,' I already had almost four months of preparation," says the actor. "And that's really when I knew how to do things. I truly believe that the more homework you do, the freer you will be on the set or on the stage."
He describes his experience on "Biutiful" as "life-changing" and eye-opening to the worldwide problem of the exploitation of immigrants. In the case of "Biutiful," the immigrants face arrest, deportation, atrocious living conditions, enslavement, and even death.  "It's not just Barcelona," says Bardem. "It's also Madrid. It's Paris and it's London and it's Berlin and it's Rome. It's New York. It's L.A. It's every major city in the world where they are receiving people who are in dire and deep need of their rights and the rights of their families to be fed, to be educated, and to be treated for medical support. So I knew about it, I read about it, but this time I spent a lot of time with this. And it's different when you think about something and you feel something. This time I felt it."
Bardem was especially affected by the film's nonprofessional actors, a number of whom had principal roles. Of particular note is Diaryatou Daff, a Senegalese immigrant whom Iñárritu found in a downtown Barcelona salon where she worked cutting hair. Daff plays Igé, an African immigrant trying to survive and care for her infant after her husband is deported. Feeling responsible for her husband's arrest and deportation, Uxbal offers Igé free room and board but soon realizes Igé offers his only hope of his children being taken care of. Bardem and Daff share several beautiful scenes.
When asked if he helped Daff and some of the film's other amateur actors with their performances, he quickly replies, "No, they helped me. Most of them were speaking or acting their own truth. They were speaking about something that really was very familiar, unfortunately, to them. So when I was in front of them, they were present. They were real. They were not judging themselves from the outside while they were doing it. They were just expressing themselves with the desire of being heard. When you see that as an actor, that puts you in a real moment, in a real place. There is no room to pretend anything."
OUTTAKES
-Other films include "Eat Pray Love," "Love in the Time of Cholera," and "Collateral"
-One of his early jobs was in 1992's "Jamon Jamon" alongside future wife Penélope Cruz.
-The first Spaniard to win an acting Oscar for an English-language film