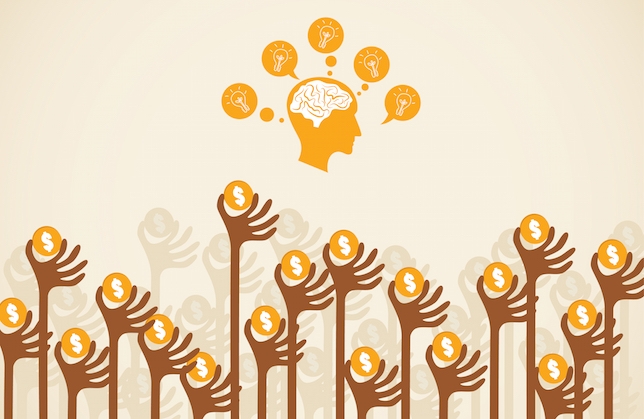 In the wake of an in-depth investigation by the Hollywood Reporter into casting director workshop practices in Los Angeles, the Casting Society of America has announced the creation of the CSA Workshop Committee, a five-person group tasked with ensuring that educational opportunities are offered by CDs, and that they are abiding by California state law.
Committee members include co-CSA presidents Richard Hicks and Matthew Lessall, "Black-ish" CD Amanda Lenker Doyle, Backstage contributor Marci Liroff, and Kim Marie Swanson.
"CSA Casting Directors and Associates are among the industry's foremost authorities on the alchemic aspects of casting and acting," said Hicks in a statement. "It's an expertise which they generously share in various educational settings.
"This newly established Workshop Committee intends to ensure that all CSA members fully understand and abide by the Casting Workshop Guidelines wherever they happen to teach. We have begun to explore the creation of new, officially sanctioned CSA programs to broaden access to casting education, while upholding the highest standards of integrity and professionalism."
The look at L.A.'s "pay-to-play" casting culture, where actors often dish out $50 or more for workshops to read short scenes in front of prominent film and television CDs and their assistants, raised questions about what events qualify as networking and education, as well as how often these same events are masked auditions. The illegality of asking an actor to compensate gatekeepers for a job has prompted outlets such as actorskey.com to clarify on their websites that workshops are not employment opportunities and CDs will not be collecting actors' promotional materials, such as headshots or résumés, after the workshop.
Opinions among actors are divided; while some consider the workshops to be helpful when it comes to developing craft and audition technique, others consider them a "necessary evil" that leads to work opportunities that wouldn't have otherwise manifested. Still, others view them as a money-milking tactic aimed at hardworking actors.
THR's article, which was published at the end of March, almost immediately prompted the dismissal of CBS' longtime "Criminal Minds" CD Scott David, an avid supporter of the workshops with his own workshop business, the Actors Link, and who was quoted in the article.
The added attention also led to a petition, which at press time had garnered over 12,000 signatures, urging "Los Angeles Officials to Stop Pay-To-Work Casting Scams in Hollywood."
Paying for employment was outlawed with the passing of 2009's Krekorian Talent Scam Prevention Act, but the L.A. City Attorney's Office has yet to convict a member of the CSA for questionable workshop practices.
Want to find out who's casting? What projects are happening? What's coming up? Call Sheet's Industry Buzz will help you stay in the know.