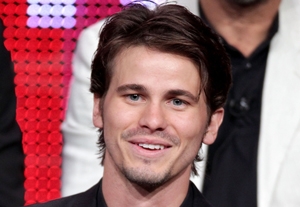 Alan Cumming, John Glover, Luke Macfarlane,
Jason Ritter
, and Steven Weber will participate in a reading of Terrence McNally's play "Some Men" at the Saban Theatre in Beverly Hills, Calif., on Oct. 4.
The one-night-only reading will benefit Testimony, a project of the Courage Campaign Institute. The project aims to raise awareness about the rights of lesbian, gay, bisexual, and transgender individuals. Michael Morris will direct the reading. Cumming, Glover, Macfarlane, Ritter, and Weber will be joined by three more actors to be announced. 
"Some Men" opened Off-Broadway in 2007 at Second Stage Theatre. It chronicles the lives of gay men in the United States over an 80-year period.