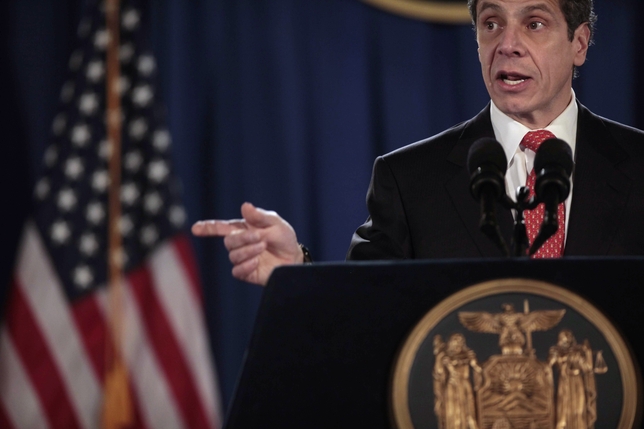 With support from agents and entertainment industry unions, on Oct. 10 New York Gov. Andrew Cuomo signed into law a bill that codifies the industry standard practice by the state's talent-agents of being paid for obtaining work for their clients in the absence of a written agreement.
"The entertainment industry is a vital part of New York's economy, and statutes and regulations that did not make sense for talent agents in our state were threatening that industry and the ability for artists, including directors, producers, writers, and actors, to enter into contractual relationships with their agents," State Assembly Member Andrew Titone, D-Staten Island, who authored the bill, said in a statement. "We needed to revise the law in a way that would reflect the current practices in a way that protected both talent agents and artists. I therefore introduced legislation, A.8614, to accomplish that goal."
Talent-agents in New York had been governed by the same law as typical employment agents. The state's Department of Consumer Affairs had characterized some standard talent-agent practices as illegal under that law. But Titone and his supporters argued that unlike other employment agencies—whose task is usually complete once they've found a job for their client—talent-agents have ongoing relationships with the actors, writers, and other talent they represent.
"These amendments, which will conform state law with long-standing entertainment industry practice, will ensure that licensed talent agents can continue to work on behalf of the artists who make New York a premier international entertainment center," Karen Stuart, executive director of the Association of Talent Agents, said in a statement when the legislation was passed.
Titone also noted that the performers unions' collective bargaining agreements will govern the terms of employment and provide protection for artists when verbal agreements may be flawed. In a written statement to Backstage, Lowell Peterson, executive director of the Writers Guild of America East, said, "WGAE supported the bill… because it clarified contract requirements in the law to reflect the current relationship between talent agencies and artists. The signed bill included long-standing union and guild provisions that dealt squarely with talent agency representation of artists, while continuing to protect the artists' interest through regulation of talent agencies."
In addition to the ATA and WGA, the Directors Guild of America and SAG-AFTRA were also in favor of the bill.
"We support the amendments to the General Business Law and the Arts and Cultural Affairs Law recently signed by the Governor," Zino Macaluso, SAG-AFTRA's senior counsel and national director of agency relations, said in a written statement to Backstage. "The amendments reflect an accurate understanding of the relationship between talent agents and our members, and they are consistent with our long-standing franchise agreements with talent agencies in New York and across the country. Our members' interests remain well protected, and the entertainment industry in New York is well served by this new law."