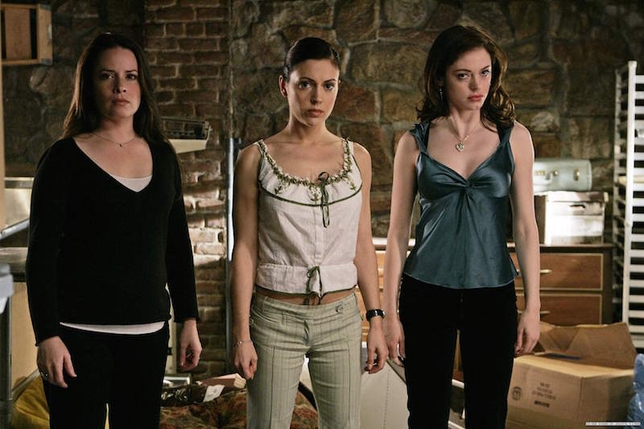 Stay in the loop on industry and casting news with our weekly write-up on who's been slated for recent film and television roles!
"Charmed"
Word on the street is that there may be some witches returning to town. Amid a sea of reboots and revivals, the CW is looking to contribute. The show's pilot will serve as a prequel to the original series about three sisters—and witches—who come together to fulfill an ancient prophecy. The new project will hop back in time to 1976 and showcase a group of good witches out to fight against evil and in support of women's rights. There's no word on who will be stepping into the roles originated by Alyssa Milano, Rose McGowan, and Holly Marie Combs, or if any of the original cast will be returning to their old characters, but Alyson Silverberg will handle casting for the pilot. The Los Angeles–based production has yet to nail down any solid start dates but it's likely to be in the spring when a majority of pilots shoot.
"Thin Ice"
Sometimes the best solution to a hot temper is the blistering cold of Antarctica. Fox is taking its next project all the way to the end of the Earth on that vast, nearly uninhabitable ice cap with its new pilot "Thin Ice." A microbiologist finds herself on secretarial desk duty after her temper ticks off the wrong tenured professor. When she's given a mission in Antarctica, she finds herself acclimating to the surrounding band of misfits while falling back in love with science. The project is set up as a single camera comedy for the network, which is currently utilizing its in-house casting director in New York, Clint Alexander, until a Los Angeles office is announced. Production is anticipated to start early this year around spring. The studios of Los Angeles will sub in for the arctic bunker during production.
"Good Girls"
Your friendly neighborhood soccer mom is about to take a criminal fall from grace. NBC is looking to show what desperation does to the societally sanctified suburban mom with its new pilot from Jenna Bans. The project will follow a small group of suburban wives and mothers as they turn to a life of crime to save themselves from a desperate situation they are powerless to stop. While the particular kind of crime they'll delve into isn't specified, one can anticipate some serious antics from the housewives. Casting on the project is underway, though no names have been announced. Ulrich/Dawson/Kritzer Casting will take the lead. Production on the pilot is anticipated to start at the end of February. Los Angeles will host the NBC project during its shoot.
For the latest news, check out backstage.com/resources to find thousands of production listings, casting directors, acting classes, agents, and more!
Want to find out who's casting? What projects are happening? What's coming up? Call Sheet's Industry Buzz will help you stay in the know.