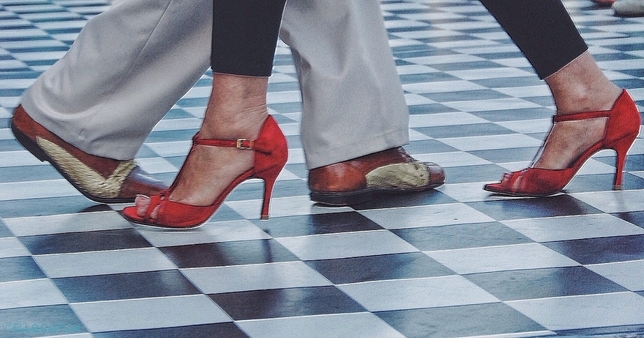 In a city of almost nine million people, it's not surprising there's a lot going on but sometimes it's hard to know what London events are worth the effort. Well, why not kick back and let us do the heavy lifting with our guide to what's going on this week?
Zip along the river.
Feel the need, the need for speed? In the absence of Tom Cruise, try "
the biggest, fastest city zip wire in the world
" which will hurtle you 225 meters along the Southbank. It's not for the faint hearted, though: zippers have to launch themselves off a tower 35 metres high! (Tickets: £22.50)
Channel your inner Michael Flatley.
The Southbank's Summer of Love continues and it's time to get physical. On the evening of August 12, put on your dancing shoes and join in with a traditional Irish Ceilidh, complete with live music and ceilidh callers. If that's not your style, you can give ballroom dancing a go the next day with Strictly Southbank. Let the dancing commence! (Free)
Discover London's summer sporting fad.
Are you cool? Are you young, hip, and happening? Wanna play Shuffleboard? For a limited summer run, Shoreditch is home to
London's latest sporting fad
. Six indoor shuffleboard courts, pizza, and beer all set to a pumping DJ-supplied beat. What more would you want? (Courts start at £40 for unlimited players.)
Scare yourself silly in the open air.
Watching a film in the open air is a London summer staple. The granddaddy of these events is the Summer Screen season at Somerset House and on

August 12, y

ou can catch a corker of a double bill with 'Donnie Darko' and 'The Omen'. Bring a blanket...to hide under! (Tickets: £22.90)
Get some tips on creating order from chaos.
Creativity and organisation don't always go hand in hand but maybe they should? Renowned street artist STIK and musician-turned-mentor Shelia Chandra join forces to reveal how she helped him harness his creativity into a very successful career. An event for those of us who'll undoubtedly forget to book for this August 30 Foyles workshop unless told a couple of weeks early! (Tickets: £5)