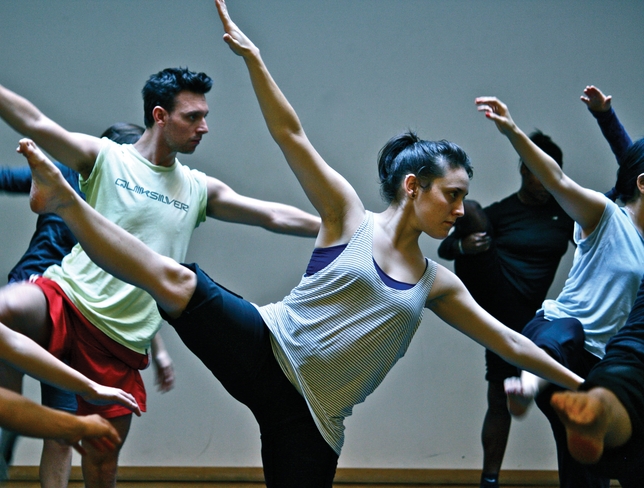 Dance New Amsterdam Executive and Artistic Director Catherine Peila and others faced a painstaking decision May 25. After months of working to address past debts and renegotiating its lease with the help of local elected officials, DNA still was $4.5 million in the red. On May 29, it announced that it had filed for Chapter 11 bankruptcy reorganization.
"We have been trying not to file. Filing Chapter 11 is a last resort," Peila told Backstage. "We have been working since 2007 towards meeting all of our obligations and continuing our programming."
According to DNA, the center serves about 80,000 individuals annually through its programs and partnerships, including the Tom Todoroff Studio & Conservatory. Since its founding in 1984 by five choreographers (including Lynn Simonson, who created the Simonson Technique), DNA has worked to support the lives and careers of dancers through classes, artistic residencies, the development of commissioned works, and studio or administrative subsidies. Each season DNA also presents productions of dance works and world premieres in its 130-seat theater.
Carrying out this mission has proved financially challenging in recent years. The organization's budget hovers between $2.2 million and $2.5 million and is essentially covering operating costs without addressing any outstanding payments. Almost eight years ago, DNA was in a much rosier monetary situation, on the verge of moving from its original SoHo location to a customized home near Manhattan's City Hall.
A renovation that was supposed to take a year to complete lasted two years. Then in 2008 the not-for-profit was rocked by the recession and became mired in debt.
After three years of negotiations and with the help of New York State Sen. Daniel Squadron and others, last June DNA was able to lower its monthly rent from $73,000 to $43,000, Peila said. By September, Peila rolled out a five-year recovery plan to get DNA back on financially solid ground. The plan included input from not only community members but individuals such as Michael M. Kaiser, of the Kennedy Center's DeVos Institute/Bloomberg Philanthropies, and organizations including the NYC Department of Cultural Affairs. Peila was able to shave down operating expenses from $3.6 million to roughly $2.3 million. She also sought to restructure DNA's existing debts and increase revenue through securing new partnerships.
Recently, though, it became clear that Chapter 11 would need to be part of DNA's road to recovery.
While most equate bankruptcy proceedings with the shuttering of a business or organization, Peila explained that Chapter 11 allows an entity to work out issues with lenders or debt holders under the guidance of a judge and lawyers. In short, Chapter 11 will allow the doors of DNA's Lower Manhattan location to remain open.
For those New Yorkers looking to lend a helping hand, Peila had a simple piece of advice: "The community should continue taking classes. The more support we get, the stronger we will be."