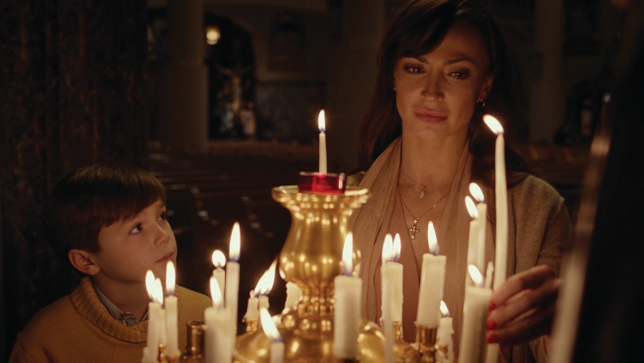 I've always loved to perform. I went to Fordham, the same school as Denzel Washington, where I studied economics and information systems. I took some acting classes because I thought it would be an easy credit. It frankly wasn't as easy as I expected it to be. My favorite exercise was when we would stand in two lines, and our professor would give us an emotional state, like 'happy,' and you would have to change your facial expression. He would give us a new one every 20 seconds. It sounds so silly, but when you realize what he was trying to do, you realize how brilliant that exercise was.
"Later I had the opportunity to be in the movie 'Shall We Dance?.' That introduced me to the way the whole movie business worked. At that point I started having the acting bug, but with competitions and pursuing a ballroom career and then starting 'Dancing With the Stars,' I didn't know whether the bug was going to turn into reality.
"When I met Ralph Macchio on Season 12 of 'Dancing With the Stars' and listened to him talk about acting, I started dreaming and wanting to do that again. Ralph was inspired by a relationship to write a beautiful screenplay. Together with my manager, we decided to raise funds and turn it into a short film. I started taking acting classes, at Beverly Hills Playhouse and with Jeff Passero, and I started reading Stanislavsky (the dude is Russian, so at least we have that connection). My parents have always been huge in the arts, and whenever I would ask my mother what was a good book to read about artistic expression, she would tell me to read Stanislavsky.
"To me, dancing and acting have so many similarities in the way you express yourself. Real dancers, the ones that you watch and get lost in their movements, are the ones that don't fake the emotion of the dance but become the emotion of the dance. With acting it's the same thing.
"I can't dance forever, obviously. Dancing is very physically demanding, very strenuous on the body. As soon as my season is over, I'm going more intensively into training as an actor. I want to get really in-depth dialect coaching—so that if I need to lose my accent, I will be able to—as well as classes and private coaching for acting.
"It's a very tough transition, from dancing to acting. The most natural way to transition is to first find roles where dancing is very prominent. Through those roles, you're able to showcase your talent and skill as an actor, and hopefully that's something that will be looked at later when you go in for other roles.
"But a lot of times people will look at you as a dancer before they will look at you as an actor. In any audition, when you come in, you have to be that much better, that much stronger, fight that much harder to persuade the casting director that even though you know how to dance, there is more to you than that. And all you need is an opportunity to show it. It's definitely not an easy struggle."
—As told to Daniel Holloway
Karina Smirnoff is in her 14th season as a dancer on ABC's "Dancing With the Stars." Her acting credits include the film "Shall We Dance?" and TV's "Don't Trust the B---- in Apartment 23." She recently starred in the short film "Across Grace Alley," written and directed by Ralph Macchio.