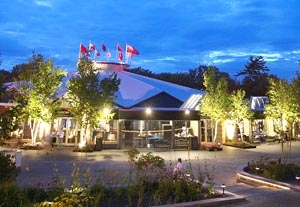 BEVERLY, Mass. – A Massachusetts regional music theater that has gone out of business will finally see one of its original musicals reach Broadway.
"Memphis," which premiered at the North Shore Music Theater in 2003, will open Oct. 19 on Broadway.
The musical tells the story of a white Memphis DJ who brings "race music" to the segregated South.
Former theater artistic director Jon Kimbell tells The Salem News it's the first time in the theater's 54-year history that one of its shows has made it to Broadway.
The defunct Beverly theater is scheduled to be sold at an Oct. 1 foreclosure auction. Officials announced in June that it had to close due to a $10 million debt.
"Memphis" played in LaJolla, Calif., and Seattle before earning a spot on Broadway.
---
Copyright 2009 Associated Press.  All rights reserved.  This material may not be published, broadcast, rewritten, or redistributed.