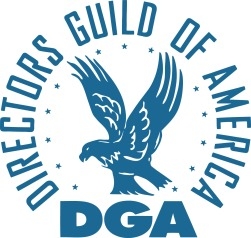 The Directors Guild of America has announced its five nominees for the outstanding directorial achievement in a feature film award for 2013.
First timers are Alfonso Cuarón for his work on "Gravity," starring Sandra Bullock and George Clooney, "12 Years a Slave" director Steve McQueen, and Paul Greengrass, director of "Captain Phillips," starring Tom Hanks.
"To be chosen by your peers in a year full of incredibly well-crafted films is the true marker of outstanding directorial achievement," said DGA president Paris Barclay. "The passion and vision of each of the nominees resulted in tremendously diverse films that kept audience mesmerized."
Also up for an award this year is David O. Russell, director of "American Hustle," starring Christian Bale, Amy Adams, Bradley Cooper and Jennifer Lawrence. Russell was previously nominated for 2010's "The Fighter."
Martin Scorsese has been nominated for the 11th time, this year for his work on "The Wolf of Wall Street." The nomination puts him at a tie with Steven Spielberg for most nominated, and if he walks away with a golden disk, they'll be tied in the DGA Award winners department too. Scorsese's nominations include "Taxi Driver," "Raging Bull," "Goodfellas," "The Age of Innocence," "Gangs of New York," "The Aviator," and "Hugo." Past wins were in 2006 for another Scorsese/Leo team-up in "The Departed," and he also won an award for outstanding directorial achievement in dramatic television for "Boardwalk Empire."
The winner will be honored at the 66th annual DGA Awards dinner hosted by Jane Lynch Jan. 25 in Los Angeles' Hyatt Regency Century Plaza.
Nominations for outstanding directorial achievement in television and commercials will be announced Jan. 9, and nominations for achievement in documentaries Jan. 13.