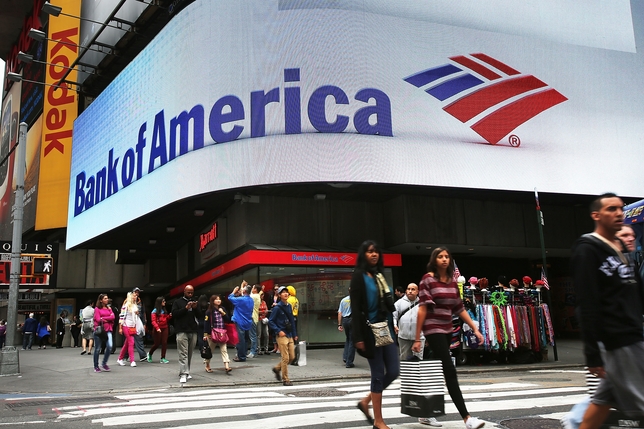 A lawsuit that seemingly pits Bank of America as a predatory corporation taking financial advantage of child actors may turn out to be a simple dispute over service fees.
ABC News and Gawker have reported on the suit against the financial giant that was filed Sept. 20 in the Superior Court of California for the County of Los Angeles. The plaintiffs, currently listed as two child actors and their trustees, are alleging that because the bank withdrew service fees from their Coogan Accounts, it violated the law.
Coogan Accounts are required for child actors working in California, New York, Louisiana, and New Mexico. Employers are required to withhold 15 percent of the minor's gross wages and deposit them into the Coogan Account within 15 days of employment.
David Markun, an attorney for the plaintiffs, told Backstage this case breaks new ground. "I'm not aware of any lawsuit that has raised this precise issue," he said. "It'll be the first lawsuit of this type."
The suit lists the plaintiffs as Jasmine Phillips, also known as Jasmine Gonzales, the trustee for Alex Gonzales, and Anesha L. Coleman, a trustee for Jadon I. Monroe.
Under the Coogan Law, named for "Addams Family" actor Jackie Coogan, who sued his mother in the 1930s to recover earnings she and his stepfather had stolen from him, no withdrawals can be made from the account until the child actor turns 18. Markun's suit argues that service fees constitute a withdrawal.
"The question is, are we right in that it violates the Coogan Law?" said Markun, a Los Angeles-based partner in the firm Markun Zusman & Compton, who is pursing the case with attorney Daria Carlson, a co-worker at the firm.
According to the court filings, Markun estimates that 5,000 individuals maintained Coogan Accounts in California with Bank of America during the time of the withdrawals from the plaintiffs' accounts.
Despite the large group of people that may have been affected, Markun said he's not searching for more plaintiffs to join the case. "There's no reason to have 1,000 or 10 or 5—you just really need one class representative," he said.
Markun said the first hurdle will be establishing the case as a class-action suit. No hearing date has been set. In declining a request for comment from Backstage, a Bank of America spokesperson said the bank had not yet been served with the suit.
As the case works its way through the courts, other families of child actors are watching it closely. On the Facebook page of Kids! Management, a child-actor management company which counts Alex Gonzales as a client, several commenters responded to a post containing the ABC story.
"Happened to us too. I went in there fuming," wrote Kristie Bentley. "They only reversed a few charges. And they don't send a statement every month so its [sic] hard to stay on top of it."
Still, some industry experts question the legitimacy of the case.
"I'm not sure it's lawsuit worthy," said Anne Henry, co-founder of BizParentz Foundation, a non-profit advocacy group.
Henry, who helped draft an updated version of the law in California in 2004, said there are about a dozen financial institutions that offer Coogan Accounts. "We always tell people to go with the [entertainment industry-tied] credit unions," she said. "All of them offer Coogan Accounts and all of them get it."
Bank of America treats Coogan Accounts like a regular savings accounts and charges fees if the balance is less than $300, Henry said. Markun confirmed that his clients had accounts with balances lower than $300.
"We're not talking about lots and lots of money here," Henry said, noting that amount likely indicates the plaintiffs were doing extra work. "Did they call Bank of America? What did they do to try to fix this?"
The Gonzales family declined an interview request through Markun.
The plaintiffs are asking for compensatory damages "in an amount according to proof at trial," for an injunction preventing Bank of America from charging addition service fees, their costs and attorney fees and any further "relief" the court "may deem just and proper."