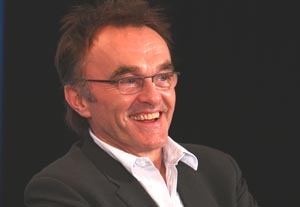 LONDON (Reuters) – Oscar-winning "Slumdog Millionaire" director Danny Boyle will receive a fellowship from the British Film Institute, its highest honor, the organization said on Wednesday.
The prize will be handed out at the awards ceremony at the end of this year's London film festival, which runs from October 13-28. Boyle's "127 Hours" is also the annual event's closing film this year.
"I am shocked, flattered and delighted to receive the fellowship on behalf of everyone who has helped me make the films, the successful ones and the not so successful ones, and on behalf of all the runts in every litter," he said in a statement.
The London film festival showcased Slumdog Millionaire in 2008 and it went on to garner huge critical and commercial success including eight Oscars, one of them best picture.
127 hours is also one of 12 movies shortlisted for the best film award at this year's festival.
It is based on the true story of mountaineer Aron Ralston who was forced to cut off his own arm when he was trapped for nearly five days by a boulder.
Also nominated were ballet story "Black Swan," starring Natalie Portman, Russian picture "How I Ended This Summer," French religious drama "Of Gods and Men" and Thailand's "Uncle Boonmee Who Can Recall His Past Lives," which won the Palme d'Or at the Cannes film festival in May.
(Reporting by Mike Collett-White; Editing by Steve Addison)
---
COPYRIGHT: (c) Reuters 2010. All rights reserved. Republication or redistribution of Reuters content, including by caching, framing or similar means, is expressly prohibited without the prior written consent of Reuters. Reuters and the Reuters sphere logo are registered trademarks and trademarks of the Reuters group of companies around the world.