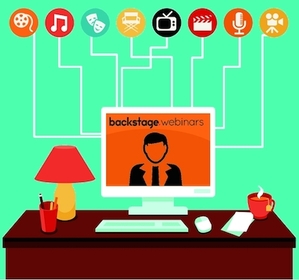 If you are ready to audition for television, Backstage University can help!
Backstage is working with veteran casting director Lori Malkin, the managing director of the film department at Paladino casting, to help actors all over the country learn how to find and audition for television projects with our latest webinar, "How to Audition for TV," an actor's guide to the best practices for auditioning for television projects.
Every actor dreams of starring on a television show, but many actors don't know the tips and tricks to auditioning for one correctly. Learn the ins and outs of a successful TV audition with a member of the casting team for NBC's upcoming action comedy, "Taxi Brooklyn."
Since this is a webinar, any actor can attend remotely from their computer, and that's not even the best part— everyone who signs up will be sent a link to the video copy of the event so that they can view it any time they want, even if they can't view the live broadcast, which will take place on April 28 at 6 p.m.
If you'd like to sign up, visit web.backstage.com/how-to-audition-for-tv.
And if you're ready to audition, check out our television audition listings!