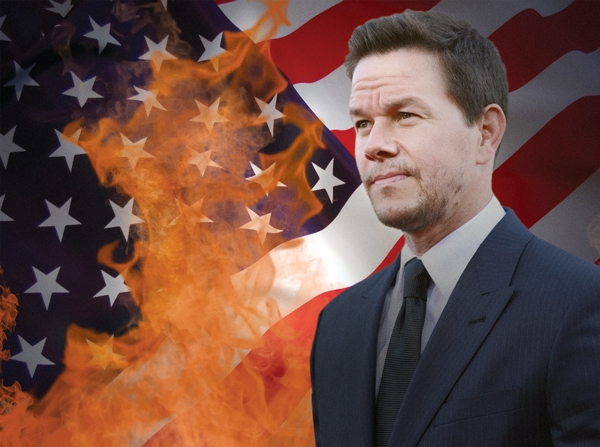 Apparently, one of Hollywood's biggest stars isn't afraid to bite the hand that feeds him.
While in Toronto for a children's charity event last week, Mark Wahlberg called for the Canadian government to restore the country's tax credits for Hollywood film productions—thereby luring more productions away from L.A. in favor of the Great White North.
"We are really trying to encourage the government to reinstate these tax incentives to bring film and cinema back to Canada," Wahlberg told the Globe and Mail last week. "I've made four movies in Toronto and three in Vancouver. It's the best working experience, some of the best crew, the best people I've ever worked with, and there's just not enough film being made here."
Federal and state tax credit programs are intended to attract film and television productions to locations outside Hollywood by offering financial incentives that make production more cost-effective while also encouraging the growth of local industries and job creation.
Wahlberg filmed "Fear" and "Shooter" in Vancouver, while his films "The Big Hit," "The Corrupter," and "Max Payne" shot in Toronto. "It was some of the best work experiences that I've had," he said. "And it's just a shame that films are going to other places. We want to really bring it back to Canada.... Canada loves the arts. And they have the best film festival in the world. They need to have the best film production here."
But would he really rather be in Canada than in Hollywood (home of "Boogie Nights" and "Entourage"), New York (where he executive produces "Boardwalk Empire"), New Orleans (where he shot the feature film "2 Guns" earlier this year), or his native Boston (the location for "The Departed")?
Wahlberg might want to "hug it out" more often with his friends up north, but what the American actor-producer seems to forget is that the movie capital of the world could use more movies too. After Canada launched its production and labor tax credit programs in 1997, U.S. film and television producers started fleeing L.A. to take advantage of Canada's economic incentives. And states such as New York, Louisiana, Georgia, and Florida have been luring productions away from the West Coast for more than a decade as well, offering their own tax breaks to compete with both Hollywood and Canada. (As of May 2012, 37 states offered tax incentives for film and TV productions, up from five in 2002.)
California's entertainment industry lost about 90,000 jobs and $3 billion in wages between 2004 and 2011 as a result, according to an analysis earlier this year by Entertainment Partners, the largest payroll provider in Hollywood. Those losses began to level off when the California Film Commission introduced its own tax incentives three years ago; the program was recently extended through 2017. But film and television production in the state remains at lower levels overall.
And oh, Mark? Those Canadians would like you to know that they appreciate your concern, but they still offer competitive tax credits—and make a lot of movies in the country too. In fact, the $5.5 billion that the film industry spent on productions in Canada in 2011 was an all-time high.
"The government of Canada provides significant incentives for international film and television production companies to work in Canada," a spokesman for the Department of Canadian Heritage said in a statement to The Hollywood Reporter. "They have not been cut at all since their creation."