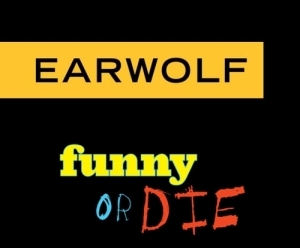 Two of the biggest names in new media are expanding into more traditional film and television projects. The Earwolf Podcast Network is starting to develop and produce shows for television, while Will Ferrell and Adam McKay's popular comedy website Funny or Die is working on its first slate of feature films.

"At Earwolf, we've started a TV development and production entity," Earwolf co-founder and CEO Jeff Ullrich revealed as part of his "Six Podcasting Predictions for 2013," which he wrote last week for All Things Digital about the future of podcasting. "We've sold our first script and are signing a first-look deal with a cable network." Ullrich did not provide the details of the deal, or which projects are currently in development for TV.

Co-founded by Ullrich and comedian, writer, and podcaster Scott Aukerman in 2010, Earwolf is a leading podcast network that distributes 30 podcasts, including Paul Scheer's "How Did This Get Made?," Tig Notaro's "Professor Blastoff," Matt Besser's "improv4humans," and Brian Posehn's "Nerd Poker." The network announced Jan. 8 that its newest podcast, "By the Way, In Conversation with Jeff Garlin," will be available on Earwolf and iTunes beginning Jan. 10. Aukerman's flagship "Comedy Bang! Bang!" podcast has already been adapted into a TV series for IFC.

Ullrich explained that the company's expansion into other media beyond podcasting is a natural progression, taking advantage of podcasts' unique audience engagement.

"Podcasters who are able to extend into other media will win in the long run," Ullrich says. "Anyone willing to listen to an 80-minute audio file sight unseen will also watch your movie. Or TV show. Or Web series. Or read your book. The reverse doesn't hold true. Try taking a million subscribers from your YouTube channel where you post two-minute videos and ask them to listen to your 80-minute podcast or watch your 90-minute movie. It's very difficult. Podcast listeners are willing to mobilize to other content mediums. In a sense, they are platform-agnostic. That is extremely valuable."

Funny or Die, meanwhile, is betting that it can successfully turn its own two-minute web videos into 90-minute movies very soon. According to the Hollywood Reporter, the company is partnering with producer Scott Steindorff and his Scott Pictures to venture into feature film comedies.

Funny or Die's roster of writers, directors, and comedians will make movies that can be marketed and sold on FunnyorDie.com, and distributed via traditional theatrical release, digital download, or VOD. The goal is to create two to three films per year, ranging from micro-budget projects to budgets of more than $25 million, with the first two movies ready to shoot by this summer.

"The hope is that in one of the two or three movies, we find the next 'Animal House' or breakaway comedy," said Steindorff to THR.

"We're not looking to find some scripts and make just a bunch of movies," Funny or Die CEO Dick Glover told THR. "We're looking to enhance the brand though this venture."

Comedy Central announced earlier this week that it has picked up Funny or Die's popular web series "Drunk History," in which celebrities like Michael Cera, Jack Black, and Ryan Gosling reenact historical events as retold by drunk comedians, for eight half-hour episodes that will air this summer. Funny or Die's "Billy on the Street," hosted by comedian Billy Eichner, has already been adapted into a TV show currently airing on Fuse.