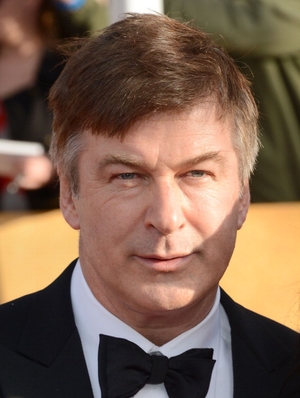 Shia LaBeouf's bizarre feuding with his erstwhile collaborators on Broadway's "Orphans" has likely only increased interest in the show. For those with deep pockets, charitable hearts, and a love of theater, the Screen Actors Guild Foundation and "Orphans" star Alec Baldwin have launched an intriguing fundraiser.
Baldwin has donated four seats to an upcoming performance of "Orphans" to be auctioned off on the online auction site Charity Buzz. The winner of the auction will also enjoy dinner with Baldwin following the performance. Proceeds will go to benefit the SAG Foundations assistance, education, and children's literacy initiatives.
"I proudly support the mission of the Screen Actors Guild Foundation and I'm grateful to be able to give back to my fellow performers," Baldwin said in a written statement from the foundation. "I'm also looking forward to having a great evening and lively dinner conversation with my four guests."
The auction ends April 24 at 3 p.m. EST.