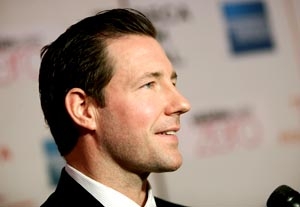 With "Entourage" nearing an end, creator Doug Ellin is turning his attention to a new ensemble of guys.
Ed Burns is on board to star in a half-hour HBO pilot, tentatively titled "40," that will focus on a group of male friends navigating life in a slightly older age bracket.
Ellin had previously set up plans for an ensemble show at HBO about a posse of hedge-fund guys in New York, but that project never came to fruition at the premium cable network.
While Burns' résumé is peppered with TV guest spots, including a handful of appearances on "Entourage," the project would mark his first foray into series TV.
Ellin, whose "Entourage" ends its eighth and final season later this year, will serve as executive producer and writer.
—The Hollywood Reporter