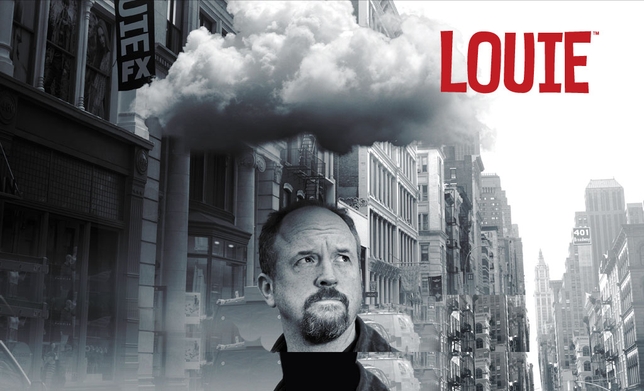 An interesting article from The Hollywood Reporter today raises an age-old question: Can an actor win an Emmy Award if they aren't willing to campaign for it?
The Emmy and Oscar seasons are proliferated annually with actors attending Q&As, parties, and various events designed to glad-hand voters. But there is no scientific evidence to support how much of an effect any of this has on the results, and there are several factors not being considered when we focus solely on the awards season campaign trail.

First of all, the article cites Louis C.K. as a nominee who has avoided campaigning. While it's true he might not be working the party circuit, that doesn't stop FX, the network that airs his eponymous comedy series, from taking out full-page advertisements in trade publications or banner ads on websites. In fact, hop on over to Gold Derby, a major awards-predicting site, and you'll likely see C.K.'s face on display in a prominent advertisement, as FX has it rotating with their other nominated shows "American Horror Story" and "Justified." So while C.K. isn't technically campaigning, don't think the network is going to keep quiet.

Certainly, campaigning can't hurt. Kyle Chandler's surprise Best Actor win for "Friday Night Lights" in 2011 was largely attributed to his charming, low-key persona on the circuit. And it's always fun to see a serious actor lighten up in front of a crowd. Anyone who has seen "Mad Men" star Jon Hamm being gregarious and hilarious in person will gain an even deeper appreciation for his cool turn as Don Draper. But is it enough to sway an Emmy voter?

In recent years, the Emmy campaigns have begun to mirror the Oscars, which have a longer tradition of wooing voters. THR mentions Meryl Streep finally winning her third Oscar for "The Iron Lady," after many more nominations, by letting it be known she really wanted it this time. But the comparison isn't apt. Millions are spent every year on Oscar campaigns to reach a huge number of voters in the Academy. Emmy Awards are ultimately decided on a blue ribbon panel of judges—in the acting categories, it's between 50 and 75 people who will be making the decision. Using public events and trade ads to target thousands for the Oscars makes sense. For the Emmys, it's impossible to know how much of an effect it will have on such a small voting community.

Ultimately, there's no way to say for sure how effective the campaign circuit is. And for every actor who won't campaign and gets snubbed—like Hugh Laurie, who failed to earn a nom for his final season on "House"—you can point to an actor like Edie Falco, who rarely does press and yet has four Emmy Awards to her name. So in the end, all we can hope is that voters are swayed by performances, not marketing.