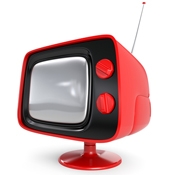 For decades actors have traveled to Los Angeles for the January-April pilot season, during which casting directors audition talent for new network shows. But with more broadcast networks rolling out new shows year-round, the traditional practice seems poised for extinction. Add to that the impact of the recent strike by writers and the looming threat of an actors strike, and this year's pilot season was strikingly short and meager.
Many actors who made the trek this season met with frustration. One mother, whose daughter worked hard to graduate early from high school so she could come to Los Angeles for pilot season, said she was shocked by how few shows were casting. "Our experience has been a little disappointing," said the mother, who preferred to remain anonymous. "She has attended some auditions but not as many as we thought. I am not sure if this was the best thing, for us to come out."
Time Crunch
Their experience was not unique. Sarabeth Schedeen, an agent at Metropolitan Talent Agency in L.A., said she advised her clients in New York and Canada to stay home this pilot season and submit their auditions via tape instead. Agent Matt Fletcher, head of the theatrical division of Acme Talent in Los Angeles, told his clients to do the same. "Because of the writers strike and then with the looming actors strike, there was basically not a pilot season in the grand scheme of things," said Fletcher.
Wedged between the recent work stoppage and the potential Screen Actors Guild strike this summer, this pilot season lasted only about three to four weeks, rather than the usual eight to 10. Fletcher said fewer of his development clients landed parts, because the time crunch led casting directors to offer more roles to actors they knew.
"It was quick and furious and then done in no time," said Eric Dawson of Ulrich/Dawson/Kritzer Casting in L.A. Dawson, a CD of 22 years who cast the CBS pilot The Mentalist this season, said only about a third of the number of pilots produced last year were being made this year; thus, fewer actors were hired and competition for the available parts was more fierce than usual.
Fewer Fall Shows, More Opportunities
According to an April 5 article in the Los Angeles Times, NBC has announced just 12 new series for its fall schedule and into next year, while ABC, Fox, CBS, and the CW have under consideration for their schedules only 30 dramas and 23 comedies among them -- half the number of shows the four networks developed last year. Though these diminished numbers can be attributed to the writers strike, the trend toward a year-round rollout schedule also accounts for fewer fall shows. On April 2, NBC announced a 65-week schedule through summer 2009 -- a practice that is encroaching on the traditional fall-premiere season. The number of new one-hour dramas and sitcoms is also decreasing because reality TV and game shows are cheaper to produce.
Casting directors Collin Daniel and Brett Greenstein, who cast the pilot for NBC's Knight Rider in three weeks, said the yearlong rollout model benefits everyone in the industry, particularly actors. "I think more actors can be seen, then there's more time -- it's not rushed; you're not fighting with so many other projects," said Daniel, who noted that with so many shows being picked up for midseason, there's no reason all shows need to be cast in the hectic January to April period.
New York actor Lisa Datz, who is in the process of relocating to L.A, said she welcomes the yearlong rollout model. "I feel like maybe pilots casting year-round may sort of open the playing field a little bit and kind of make it a less concentrated, frantic period of time, so that people in the industry have a little more time to meet new faces," said Datz.
Fletcher said he now finds many of his pilot-season bookings happening during unconventional times, such as summer. "It gives actors from out of town the opportunity to come into town when they're not in school and still have the opportunities," said Fletcher. "Now, basically, other than the month of May and the month of December, if you want to come to L.A., come to L.A., because there's going to be activity."
Not Headed for Extinction
Fox and basic-cable networks have been rolling out new shows year-round for years, and NBC is now following suit. But not all of the major networks are conceding that the traditional pilot season is becoming a thing of the past. An ABC executive commented via the network's press office, "As a whole, the system still works and is very valid. It's important to have deadlines to keep the process moving.... The norm is definitely premiering original programming year-round, but I don't think the fall or midseason launches are going away."
The executive also quelled rumors by bloggers that networks will shorten runs of dramas from 22 episodes per season to 18 or 13 episodes. "It would be beneficial from a budgetary standpoint, but it's important to have enough episodes to keep viewers invested in a program," said the executive. NBC did not comment by press time, and CBS declined to participate in this story.
Telecommuting
With pilots being cast all year long, many actors who live outside of L.A. have started taking advantage of the digital age to telecommute to auditions. Actor Dylan Neal, who lives in Canada, often auditions from home. "I put most of my auditions on tape, and only fly in for those rare projects that are either of great interest to me or [I] feel I would rather put my best foot forward and be seen in person," said Neal.
Agents and casting directors have warmed to viewing auditions on tape, which, due to technological developments since the days of VHS, now means via digital video files attached to emails. "We're becoming kind of skilled at judging based on tapes and anesthetized to the need to be in the room with the human," said Schedeen, who said she used to oppose remote auditioning.
Daniel said submitting for auditions electronically has become easier and more accepted in the industry. "You can email an audition as opposed to actually sending the DVDs that everyone has to then pass around," said Daniel. Greenstein said the practice enables them to consider more actors for parts.
But Dawson said actors still need to be in Los Angeles to audition for pilots, though he views many international actors through digital submissions. He said tape is a good first step but that actors then need to be there in the flesh, especially those from outside the country. With truncated preproduction times like those in this pilot season, Dawson couldn't hire international actors without work permits.
Talent agent Angela M. Hutchinson of RPM Talent Agency said, "Although tape submissions have become slightly more acceptable due to the digital age, nothing can replace seeing an actor audition live in a room." Hutchinson represents L.A. actors only and said ultimately it's up to individuals whether they come to the city for pilot season or submit on tape, though she always recommends that her clients audition in person.
Second Chance
If you missed this year's pilot season, Fletcher said you may have a second chance to audition for new network shows: "If [SAG] comes to a resolution in May, come June everything's going to pick up and it's going to be crazy. It's almost going to be like a pilot season, because so many projects are going to go into production so quickly." The ABC executive noted, "It's important for the industry as a whole to get back on track and forge ahead."
Nicole Kristal can be reached at nkristal@backstage.com.