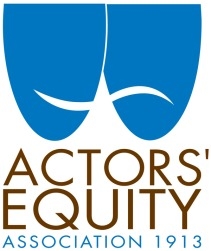 The Actors' Equity Association won't join a growing union boycott of West Palm Beach's Kravis Center—at least not yet.
IATSE Local 500 in south Florida and the touring house, known formally as the Raymond F. Kravis Center for the Performing Arts, have been in a labor dispute for more than a decade.
In July, the National Labor Relations Board estimated that the Kravis Center owed $2.6 million, plus interest, in back pay and benefit contributions to Local 500 stagehands for illegally denying them employment since 2000.
While the Kravis Center has denied wronging, it wasn't the touring house's only labor violation. In 2008, it was ordered to bargain with the IATSE local in good faith after it refused to use union stagehands in its productions.
The simmering dispute recently got the attention of the AFL-CIO, which officially endorsed the IATSE local's boycott on Nov. 28.
"This support from the AFL-CIO is the strongest statement yet regarding the Kravis Center's continuous violation of federal law," Matthew D. Loeb, the AFL-CIO international's president said in a statement.
A spokeswoman for the Kravis Center didn't respond to repeated requests for comment from Backstage.
Meanwhile, Equity officials said they are monitoring the situation but won't take any action at this time.
"Equity is always supportive of our sister labor unions," Maria Somma, a spokeswoman for the theatrical actors union, told Backstage. "They have the right to do that."
Still, Equity would not stop union actors from performing at the Kravis Center, which is one of the few major touring houses in Florida not to use union labor.
"In order for us to take any kind of specific action, the [IATSE] international would have to contact us," said Somma. "The local cannot contact Equity and say, 'Can you do this?' "
Anthony DePaulo, an international vice president and co-department director for stagecraft, declined to comment to Backstage.
The issue for actors is that they're contracted with the producers of the touring productions that perform at the Kravis Center, not the theater itself. As a result, they're obligated to report to work and perform regardless of the ongoing labor dispute.