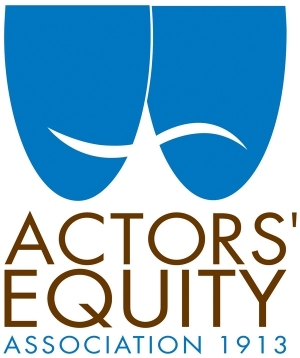 In early October, certain members of the Actors' Equity Association were surprised to find job listings on Playbill.com and other employment sites seeking audition monitors in New York, Los Angeles, and Chicago to manage the union's principal auditions and chorus calls.
These part-time employees, who will be paid $8.25 per hour, are expected to work no more than 15–20 hours per week and "manage lists of those auditioning for Equity shows both at Equity offices and other sites, collect and distribute audition-related materials, work with producers and casting directors for the smooth flow of auditions, and ensure that all rules governing audition procedures are followed," according to the job description.
But the union already has these audition monitors. For decades, Equity members have volunteered to carry out these duties for their fellow actors, receiving a small stipend for food and travel (as well as the ability to sign up for Equity auditions themselves) in return. Beginning in early November, though, all monitors nationwide will become paid Equity staff members. While this sounds like good news, a vocal portion of the current volunteer monitors opposes it.
"There's really nothing that's going to change for Equity members in terms of how the audition process works for them," Equity Eastern Regional Director/Assistant Executive Director Tom Carpenter told Backstage. "The only change is going to be that the people who are enforcing a provision of our collective bargaining agreement are going to be paid staff instead of unpaid volunteers."
Most actors may never notice the difference, yet some monitors are concerned about the restrictions becoming a staff member entails. Paid staff can maintain their union membership but are not allowed to serve on elected committees or councils, according to Equity bylaws, nor can they be employed under an Equity contract. Carpenter said this long-standing policy is designed to protect the membership and that, until now, audition monitoring was the only aspect of the union's collective bargaining agreement not administered by its staff.
While the union has offered all of its current monitors the opportunity to stay on as paid monitors, several have decided to step down in order to maintain freedom to book paid acting work or stay on committees instead. Things also get complicated for those relying on unemployment. Carpenter said job openings have been listed online to ensure that Equity has enough qualified, professional monitors at all times.
Vinnie Costa, an Equity member who has served as a volunteer monitor in New York since 2006, has already quit in light of recent news. Bob Knapp and Linda Cameron, whom he characterized as model monitors who mentored many, are also reportedly stepping down so that they can remain on the Equity council. Costa understands the union's decision but fears its effects—since monitors no longer need to be Equity members at all to be on staff. He told Backstage he was proud to coin the term "McMonitor," suggesting that any new hires will be as dedicated as a minimum-wage fast-food employee when it comes to protecting actors.
"I want some assurance from my union that the people between me and a job are there to support me getting that job," Costa said. "I know that as a hungry young nonunion actor new to New York City, if I saw that ad in Playbill I would have jumped at the chance to get that [audition monitor] job—to meet the casting directors, to get an in at Equity, to get myself into Equity auditions. I would have made sure that it advanced my career somehow." He added, "It's like they have to hire monitors, and then they have to hire a monitor for the monitors."
Critical remarks such as Costa's have surfaced on Facebook and other sites. Carpenter characterized such comments as "misinformation," and asserted that all applicants—which so far have included qualified Equity and SAG-AFTRA members, former actors, and casting personnel—will be dedicated representatives of the union who are trained for the job. He characterized some existing Equity employees as people who simply "no longer wish to seek employment in the industry."
Douglas Leland, an Equity member who has volunteered regularly as a monitor in New York for nearly 17 years, said the new policy "was dropped on us" at union meetings in early October. He is passionate about his role but decided to end his monitoring career Nov. 2 so that he can continue to serve on Equity member committees.
"They did not ask us—they told us," Leland said of the decision. "Compromise and negotiation should always be at the heart of what we do within the union. I'm hoping that the union will respect that and try to make this work. I really want to continue to serve."
Leland is part of a group of monitors who are circulating a petition asking the council to redefine the type of staff member a monitor actually is. The petitioners' stated goal is to have staff monitors be given a special designation by Equity, separate from other staff, that would allow monitors to continue to work under union contracts and serve in union leadership.
Whether or not a compromise can be reached before Nov. 5, when the plan is scheduled to be executed, Carpenter and other Equity officials said they hope the current volunteers will continue to serve their union, either as audition monitors or in other capacities.
"They are valued volunteers for this organization," Carpenter said of the current monitors. "We want the members to continue to be involved in their union. I don't work under these contracts. I don't know what members need in order to have an audition process that runs smoothly. They know better. So having them continue to be involved is really critical to the success of what this union is trying to do."