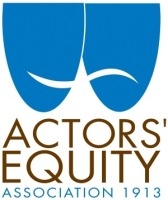 Actors and stage managers working on certain union touring productions will be getting a raise this year, according to the terms of the Actors' Equity Association and the Broadway League's new collective bargaining agreement for short engagement tours. The Equity Council ratified a new four-year Short Engagement Touring Agreement, or SETA, at its meeting Tuesday, Jan. 15.

"I am pleased to report that the negotiating team and Equity staff negotiated a strong financial package and improvements in quality of life issues," said Equity Executive Director Mary McColl, who served as chief negotiator. "These are two areas that are very important to our members."

Highlights of the revised agreement include annual increases to the minimum salary, totaling 10.4 percent over the life of the agreement; a 12 percent increase for the single-occupancy per diem rate and 25 percent increase for the double-room occupancy rate, with additional increases built in annually; and the option for out-of-town actors to receive provided housing, or a 20 percent increase to their per diem, during rehearsals.

The terms of the new SET Agreement go into effect Jan. 21, and will be retroactive for shows that were already running when the agreement was ratified Jan. 15.

According to Equity, 30 productions have toured under the SET Agreement since it was introduced in 2008, creating more than 20,700 work weeks for union actors and stage managers. Current and upcoming tours covered by SETA include "Anything Goes," "Billy Elliot," "Fela," "Flashdance," "Les Miserables," "Memphis," "Million Dollar Quartet," "Nunset Boulevard," "Peter Pan," "Priscilla Queen of the Desert," and "Sister Act."

To qualify for the SET Agreement, the majority of a tour's engagements must be one week or less, and no engagement may be longer than four weeks (with some exceptions).

"The SET Agreement creates Equity jobs on the road, that otherwise would be nonunion," McColl said. "This agreement allowed us to regain workweeks during the most serious economic down-turn since the Great Depression... Because of the SET Agreement, audiences nationwide benefit by seeing Equity productions that employ our members."

According to Equity President Nick Wyman, the union had lost 40 percent of the theatrical touring business by 2004, as an increasing number of productions decided to remain nonunion due to the economic realities of staging small-scale, short-term bus-and-truck tours. But the number of touring work weeks for Equity members rose by an additional 20 percent in the first two years that the SET Agreement was available, he said.