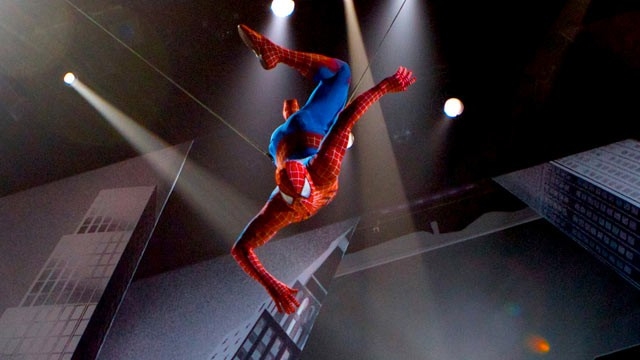 Actors' Equity Association has launched an investigation into an Aug. 15 incident during a Broadway performance of "Spider-Man: Turn Off the Dark" that led to the hospitalization of an injured actor. Dancer Daniel Curry, an Equity member, was taken to Bellevue Hospital after his leg became trapped in a hydraulic stage lift.
"Acknowledging that theater can be an inherently dangerous profession as technology continues to challenge the boundaries of creativity, and because of the technical difficulties and challenges in 'Spider-Man,' the show has worked hard to have safety protocols in place," a written statement from Equity said. "Equity continues to monitor, investigate and actively follow up on all areas of safety and developments in the area of technology in this and all productions."
The union added that it will be "working closely with its members and with representatives of the production" in its investigation.
Rick Miramontez, a spokesperson for the show, confirmed that performances would continue in the wake of Curry's injury. "The technical elements of the show are all in good working order, and we can confirm that equipment malfunction was not a factor in the incident," Montez said in a written statement. "Our thoughts are with Daniel and his family."