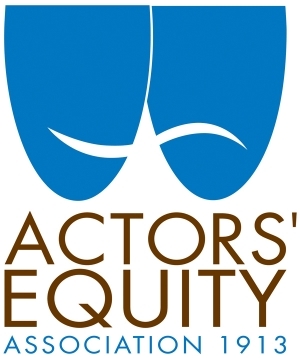 Members of the Actors' Equity Association who live outside of the New York, Los Angeles, or Chicago areas can still actively participate in their union at upcoming annual membership meetings this month, to be held in various regions across the country.

Meetings will be held Monday, Jan. 14, for South Florida members at the Plaza Theatre in Manalapan, Fla.; Monday, Jan. 21, at the Lyric Stage Company in Boston, Mass.; Saturday, Jan. 26 at Old Pecan Street Café in Austin, Texas; and Monday, Jan. 28 in the ABC meeting rooms at the Irving Arts Center in Irving, Texas.

Equity's Eastern Regional Director/Assistant Executive Director Tom Carpenter, National Director of Organizing and Special Projects Flora Stamatiades, and President Nick Wyman are scheduled to attend the Jan. 14 meeting in Manapalan, where they will discuss the focus and direction of the union and participate in a town hall forum with members. Carpenter and Stamatiades have also been invited to attend the Jan. 21 meeting in Boston, where membership will discuss NEAT contracts and other local union issues.

Local area Equity liaison committees will be selected at each of the above membership meetings, as well.

Next month, meetings will take place Monday, Feb. 4, at the Orlando Equity office in Orlando, Fla. (with a half-hour meet-and-greet immediately before the meeting); Monday, Feb. 11, at the Main Street Theater at Chelsea Market in Houston, Texas; and Monday, Feb. 25, at Root Down in Denver, Colo.

As Backstage previously reported, Equity's annual regional membership meetings will be held Friday, Jan. 11, in New York and Monday, Jan. 14, in Chicago and Hollywood. Members from all regions will be connected via conference call for the annual national membership meeting, which will be held Friday, April 12.

In addition to these membership meetings, the San Francisco Bay Area Advisory Committee's Stage Management Sub-Committee presents a "speed-dating style" networking event Monday, Feb. 25, in the lower level lobby of ACT's Geary Theater in San Francisco. Both union and nonunion stage managers will have the opportunity to meet one-on-one with various San Francisco Bay area producers and production managers, hopefully "easing the interview process when future job openings arise," according to Equity.

After signing up for a specified "rotation hour," stage managers will meet each participating theater representative for a brief general interview. Stage managers should bring at least 12 to 15 copies of their résumé to distribute. Past participating theaters have included ACT, TheatreWorks, California Shakespeare Theater, Marin Theatre Company, and more.

For more information and to RSVP for the networking event, visit ActorsEquity.org.