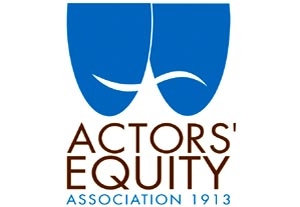 The urban circuit is getting organized. Actors' Equity Association announced today that it has inked a deal with producer David E. Talbert to represent actors and stage managers in his productions.
His company, David E. Talbert Presents, is a fixture on the urban circuit—known also as the chitlin' circuit—the touring circuit, popular in African-American communities from the early 1900s through the 1960s, that helped launch the careers of several well-known black performers. The circuit has experienced a renaissance in recent decades, providing early and important exposure for artists such as Tyler Perry. The new agreement, dubbed the Urban Broadway Series Contract, is based on Equity's Short Engagement Touring Agreement and marks the union's first foray into the circuit.
"I am delighted that Equity and David Talbert have worked together to craft this historic agreement," Equity executive director Mary McColl said via email. "This is work we've attempted to organize for a decade, and now we've taken an important step with David to create an agreement that allows for our members to work in his productions and to bring their talents to stages across America. This ushers in a new era for the Urban Broadway Series, our members, and the audiences who see these shows. It's an exciting moment, and Equity looks forward to a long partnership with David."
Talbert—who writes, directs, and produces his own plays—won an NAACP Award for best playwright in 2001 for his play "The Fabric of a Man." He also wrote and directed the 2008 feature film "First Sunday," starring Ice Cube, Katt Williams, and Tracy Morgan. When reached by phone and asked why he chose to negotiate a contract with Equity, Talbert joked, "I got tired of being on their homepage list of producers you shouldn't work with."
Actually, Talbert said, he had been kicking around the idea of becoming an Equity signatory for years. Serious discussions began when he asked actor and Equity member Michele Williams to appear in his new play "What My Husband Doesn't Know." That production, also starring Morris Chestnut, will be the first covered under the new agreement. Talbert credited Flora Stamatiades, Equity's national director of organizing and special projects, with helping to make the deal happen.
"For me, I've always wanted to work with Equity actors; it just seemed like it was never going to happen," Talbert said. "But we got together, rolled up our sleeves over some good food, and a couple months later we had a deal."
That deal, according to Equity, will allow Talbert to offer employment packages similar to those he has utilized for years, while also providing union benefits and work rules.
"We're paying into health and pensions and that kind of stuff," Talbert said. "I even think I have to pay for Flora's dog to get groomed. It's a bunch of hidden expenses, but at the end of the day, this is the right side of history. There has been such a chasm between Broadway and the circuit that I've been on, and it seemed like the two were never going to meet."
The original urban circuit was a product of the segregation era, when black performers were forbidden from working at white theaters. Sammy Davis Jr., Ma Rainey, and Ethel Waters were among the stars who got their starts working the circuit. Chestnut said that he hopes the agreement will lead to more African-American-centric productions making their way to Broadway, bringing African-American audiences with them. He is already eyeing Broadway development for two of his own projects: a musical titled "Jingle Jangle" and an unnamed play.
"This is exciting for me," he said, "because it's time for me to get my tuxedo pressed and come to the Tony Awards to pick up something."