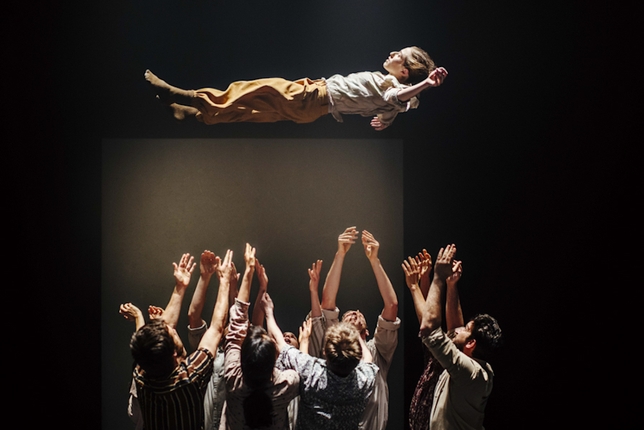 Summer may be coming to a close but don't cry over wasted sunscreen! Now is the time to perfect your plié and test out that tango because fall marks the start of a new chapter in your dance life. Here's how you can work off those Pimm's cups and land your first gig of the fall.
Performances
The Royal Opera House's production of "Alice's Adventures in Wonderland" starts on Sept. 27 and runs through Oct. 28. You can find tickets here.
The Hofesh Shechter Company's "Grand Finale" runs from Sept. 12-16. Ten dancers will share the stage with a live band in this passionate production at the Sadler's Wells Theatre.
Auditions
AIDA Cruises is seeking a skilled and versatile singer with "strong acting abilities, personalities, and movement ability for set choreography". Auditions take place Sept. 5, 6, and 7. If selected, there will be a paid rehearsal period in Hamburg, Germany, followed by a 3-6 month stint on board the ship.
Universal Studios Japan is holding London auditions for paid roles on Sept. 4-6. See their website for details!
Choreographic Opportunities
The Frantic Assembly is coming to London and on the lookout for "risk-taking, energetic" men age 16-20 for the Ignition 2017 Company, which will create original work. For your shot at this opportunity, try out the taster on Sept. 17.
Events
To help artists create new work and build off of in-progress projects, The Place is hosting "Touch Wood" from Sept. 8-21, where dancers can receive informal, constructive feedback on their pieces.
Classes
Pineapple Studios offers private classes in ballet, jazz, contemporary, ballroom, Latin, hip hop, salsa, and more. If group dance is more your speed, there are multiple classes every hour and half hour in any style you could want. Price ranges from £6-15, and the studio offers some unique choices—like pole dancing and dancehall drop—in addition to the classics.
Go old school with Gymbox's New Jack Swing, a fusion of hip hop, R&B, and pop culture from the late '80s and early '90s. This choreography-centric class will have you rocking high tops and blasting your cassette tapes on the floor. There are locations all over London every day except Sunday!
Looking to get back in the swing of things without being surrounded by total professionals? Meetup offers tons of groups looking to have fun and bust a move without the pressures of studio life. Plus, the events won't break the bank!
Check out Backstage's London audition listings!