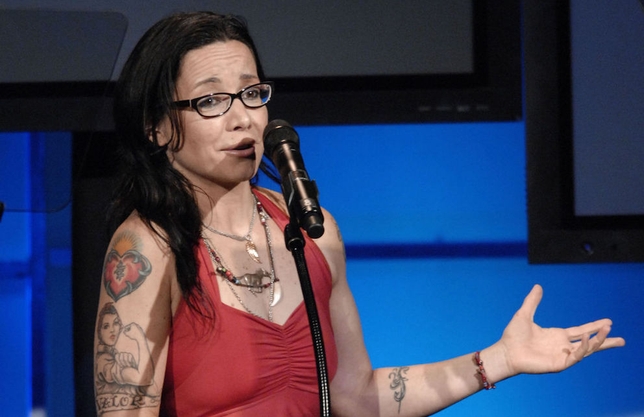 Comedy is ready to shift from a booming summer to a jam-packed fall as the seasons begin to change. With so many tours and shows set for September, it's hard to know what's worth your time. To help you figure it out, here are Backstage's picks for comedy to see and be a part of this month—don't miss out!
Performances
Dylan Moran is an Irish comedian who has mastered the art of stitching together a set built from self-deprecation, absurdism, and opinion. Fresh off of his 2016 tour that sold out Town Hall, Moran is bringing his comedy back to New York with his show "Grumbling Mustard" from Sept. 9-23 at Theatre 80.
Comedy isn't limited to just stand-up sets, and neither is Lauren Krass. Performing "A Krass Act" at Q.E.D. Astoria on Sept. 30, the comedian's style combines everything from improv to musical numbers as she discusses body image, sexuality, and romance in one humorous hour-long show.
Jim Gaffigan has risen in the comedy game due to his family-friendly and rapid-fire style, and now is your chance to check out the headliner. Noble Ape, Gaffigan's upcoming tour, explores everything from food to Christianity and runs Sept. 27-30 at the Beacon Theater.
The drag community is synonymous with roasts, be it shading another queen or reading a whole group. The alumni of RuPaul's Drag Race have mastered this witty put-down art form, so watch them bring it live at the Haters Roast. Queens including Latrice Royale, Kim Chi, and Thorgy Thor can be seen at the New York City Theater on Sept. 8.
Events
Eugene Mirman is known for his appearances on "Delocated" and for voicing Gene Belcher on "Bob's Burgers," but now you can hear his hilarious stand-up live along with a few of his funny friends. The Eugene Mirman Comedy Festival, celebrating its 10th anniversary, runs Sept. 15-19 in Brooklyn and features Janeane Garofalo, Mike Birbiglia, and more.
Janeane Garofalo, Judy Gold, Jeffrey Joseph, and Nikki Carr are set to headline The Cinder Block Comedy Festival from Sept. 7-10 in Williamsburg and Bushwick, Brooklyn. The festival also offers improv and sketch shows, as well as sets from other rising stand-ups.
Casting
Think your sketch comedy group is ready for the big time? Bonner and Company is looking for a hilarious troupe to be produced on stage in a major Manhattan comedy club. Check out the casting call on Backstage for more info.
If you're a comedian looking to find your next alliance, casting director Bryan Adams is currently searching for new additions to the Badass Comedian Alliance.
For NYC comedians, getting your big break is not easy; however, the Broadway Comedy Club is looking to change that. Seeking beginner to intermediate funny people, the company wants comedians for a program that provides feedback after each show. To learn more, visit the casting call on Backstage.
Check out Backstage's comedy audition listings!