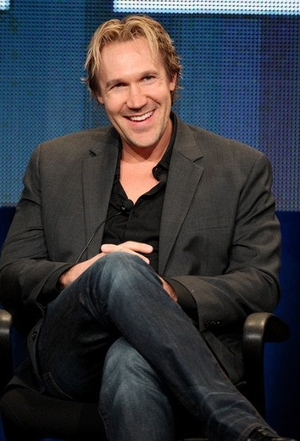 To be in a top-grossing movie, an actor no longer needs to be part of a huge cast in an action film, a reboot of a classic, or a sequel; he or she can be part of a thought-provoking indie, such as Pure Flix Entertainment's recent "God's Not Dead."
Opening on 780 screens the same weekend as "Muppets Most Wanted," "God's Not Dead" ended the weekend at No. 3 in the box office, averaging nearly $12,000 per screen. And as Pure Flix co-founder and actor David A.R. White says months later, still awed, "We were in the top 10 even five weeks after!"
Those are numbers any filmmaker would kill for, made even more remarkable by how little mainstream marketing Pure Flix gave the film. "We marketed through a lot of social media," White says of the film that pits a devout Christian student against his atheist professor. "We've started with traditional advertising [before] and we just found that we didn't have the money to blanket everybody. When we released the trailer in October [2013], we had between 5 million and 10 million shares. We became the No. 1 shared Facebook page in the world that week, and we knew at that point that we had something really special."
Pure Flix has been quietly making films since 2007, but the wild success of "God's Not Dead" has brought it national attention for the first time. Faith-based films have often proved popular at the box office, but "God's Not Dead" seemed to point to a need that hasn't been met for audiences.
"We called it kind of a vote-for-God movie," White says. "People really felt when they were going to the theater, they were voting for God. When you buy a ticket, you're basically voting for whatever you see. This movie turned into a movement."
White says the company will produce more theatrical releases, as opposed to straight-to-DVD projects, but as always, the best actor will get the job. "We're looking for the best actor," he says. "It's important for us to certainly cast some Christian actors who can speak to our audience when we market the films, but obviously we don't discriminate. So our crew and our cast, the beliefs don't really matter. And we have a lot of people recur in our films. They kind of become part of the Pure Flix family!"
That family is also why White feels confident in Pure Flix continuing its mission. "The nice thing about building up your own studio is if Hollywood decides to hate faith-based films, it doesn't matter to us," he says. "We have an audience and continue to serve that audience."
White recalls meeting Leslie Nielsen in a bank on his second or third day in L.A. "I said, 'I'm completely green and want to act,' " White recalls, "and I asked him what was the secret. And he looked left and right and he just said, 'Persistence, kid. Persistence.' " That advice is being borne out as Hollywood starts paying serious attention, something White—who got his start on the early '90s Burt Reynolds sitcom "Evening Shade"—particularly relishes.
"As an actor, you've worked very hard and you've been doing this for 20-some years and William Morris was never interested or any studio, either in your company or as an actor, and then 'God's Not Dead' happens and now everyone calls you," White says laughing. "It's a very sweet thing that it all comes full circle."
Inspired by this post? Check out our film audition listings!