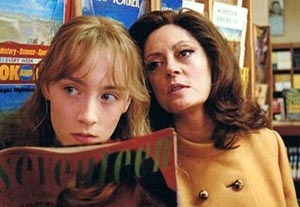 Ah, fall. Time for the leaves to leave the trees, school to start up again, and the really good movies to come out. Nothing against summer blockbusters, but film aficionados know that fall isn't just another season. It's awards season, when the studios start rolling out their prestige pictures, hoping to earn praise and nominations. Back Stage takes a look at the films set for release through the end of the year—and what we're most looking forward to about them.
Sept. 18
"Bright Star"
Writer-director: Jane Campion
Starring: Abbie Cornish, Ben Whishaw, Paul Schneider
Jane Campion has directed more than one actor to an Academy Award (Holly Hunter and Anna Paquin scored for "The Piano"), and A-list women flock to work with her (Meg Ryan in "In the Cut," Nicole Kidman in "The Portrait of a Lady," Kate Winslet in "Holy Smoke"). So what will her collaboration with up-and-coming Abbie Cornish bring? Cornish has done great work in little-seen films like "Stop Loss" and "Candy," but here she gets her costume drama on as Fanny Brawne, muse to poet John Keats (Ben Whishaw). An added bonus: The always excellent Paul Schneider (now on the NBC comedy "Parks and Recreation") appears as Keats' confidant Charles Armitage Brown.
"The Burning Plain"
Writer-director: Guillermo Arriaga
Starring: Charlize Theron, Kim Basinger
Guillermo Arriaga made his name by penning multistoried scripts for director Alejandro González Iñárritu ("Amores Perros," "21 Grams," "Babel"), but here he directs his own script, which focuses on two families, one in Oregon and one in Mexico. Nineteen-year-old Jennifer Laurence is said to astound playing the daughter of Charlize Theron and granddaughter of Kim Basinger.
"The Informant"
Writer: Scott Z. Burns
Director: Steven Soderbergh
Starring: Matt Damon, Scott Bakula, Melanie Lynskey
"Oceans" director Steven Soderbergh and always-reliable Matt Damon reteam for a unique and very funny film. Damon has proven himself a bona fide action star thanks to the wonderful "Bourne" franchise, but his role as Mark Whitacre—an executive-turned-spy for the FBI in its attempt to topple an agribusiness giant accused of price fixing—is about as far from Bourne as one can get. Look for a slew of cameos by some of today's top comics, including Patton Oswalt and Paul F. Tompkins.
"Jennifer's Body"
Writer: Diablo Cody
Director: Karyn Kusama
Starring: Megan Fox, Amanda Seyfried, Johnny Simmons, Adam Brody
Expectations are high on this one. It's Cody's first produced screenplay since she won the Oscar for "Juno." It's Fox's first turn as a leading lady without the aid of giant robots. And the trailer promises a gory good time in this tale of a high school girl possessed by a demon who feeds on teenage boys. Personally, we're excited for any opportunity to see the vivacious Amanda Seyfried onscreen, even if she is playing the "frumpy" girl (see, because she wears glasses).
"Love Happens"
Writers: Brandon Camp, Mike Thompson
Director: Brandon Camp
Starring: Jennifer Aniston, Aaron Eckhart
"Sometimes when you least expect it...." So the tagline states, and after seeing the heartfelt trailer, we're expecting it to deliver. Rom-com beauty Jennifer Aniston and equally rewarding Aaron Eckhart star in this film about a widower and self-help guru (Eckhart) who meets a flower-shop owner (Aniston) at one of his seminars, and after one weekend together, love simply happens. Plus, the always dependable Judy Greer is along for the ride.
Sept. 25
"Coco Before Chanel"
Writer-director: Anne Fontaine
Starring: Audrey Tautou
Simply put, we'd watch the delightful Audrey Tautou in a biopic about Che Guevara. Luckily, writer-director Anne Fontaine has found a more suitable subject for Tautou's charms: French fashion designer Coco Chanel. The film traces the early years of Gabrielle Chanel, from her being orphaned at age 7 to her rise in the fashion industry. It seems a perfect fit for the always stylish Tautou.
"Fame"
Writer: Allison Burnett
Director: Kevin Tancharoen
Starring: Asher Book, Charles S. Dutton, Kelsey Grammer, Paul McGill, Naturi Naughton, Bebe Neuwirth, Kherington Payne
Based on the popular film and TV series, this is a reinvention by first-time director Kevin Tancharoen of the musical about students at the New York Academy of Performing Arts. It features a slew of fresh young faces—including this week's cover subject, Naturi Naughton, whose rendition of "Out Here on My Own" already has us in tears—and we're hoping "Fame" has what it takes to please fans of the original, as well as bring in new generations.
"The Invention of Lying"
Writer-directors: Ricky Gervais, Matthew Robinson
Starring: Ricky Gervais, Jennifer Garner, Jonah Hill, Tina Fey, Jason Bateman
We'd see anything Ricky Gervais is attached to—even "Ghost Town." The British comic makes his feature directorial debut (with Matthew Robinson) with this offbeat comedy about an alternate Earth where no one has ever lied. The premise alone is intriguing enough, but add Jennifer Garner and Jason Bateman (teaming for the third time, after "The Kingdom" and "Juno") and "The Invention of Lying" soars to the top of our must-see list.
Oct. 2
"A Serious Man"
Writer-directors: Joel Coen, Ethan Coen
Starring: Michael Stuhlbarg, Richard Kind, Adam Arkin
Um, hello? The Coen brothers? Enough said. But as an extra bonus, we get Tony Award nominee Michael Stuhlbarg in what is rumored to be a star-making turn as a put-upon professor whose life begins to crumble. That's the plot, anyway, but this being the Coens, it's likely just a starting point for another character-rich dark comedy. Stuhlbarg dazzled on Broadway in "The Pillowman" let's see what he does with his first lead in a major motion picture.
"Whip It"
Writer: Shauna Cross
Director: Drew Barrymore
Starring: Ellen Page, Drew Barrymore, Kristin Wiig, Juliette Lewis
Girl power! For Drew Barrymore's directorial debut, she landed indie princess Ellen Page and comedic genius Kristin Wiig for a film about a high school outcast (Page) who deals with her sorrows and misery by joining a roller derby league. Always an onscreen delight, Barrymore finally gets to shine behind the camera, and we can't wait to see the results.
"Zombieland"
Writers: Rhett Reese, Paul Wernick
Director: Ruben Fleischer
Starring: Woody Harrelson, Jesse Eisenberg, Abigail Breslin, Emma Stone
Woody Harrelson battling zombies. Need we say more? In this comedic take on the classic zombie story (à la "Shaun of the Dead"), Harrelson and a group of survivors—including "Little Miss Sunshine" herself, Abigail Breslin; Jesse Eisenberg ("Adventureland"); and Emma Stone ("Superbad")—take on the undead. Look for a surprise cameo from a major star with a sense of humor about himself.
Oct. 9
"An Education"
Writer: Nick Hornby
Director: Lone Scherfig
Starring: Carey Mulligan, Peter Sarsgaard, Alfred Molina, Rosamund Pike
Buzz abounds for Britain's Carey Mulligan, who plays a 16-year-old girl coming of age in early 1960s England. Mulligan's wide-eyed schoolgirl falls for Peter Sarsgaard's older man, and her goal of attending Oxford changes. Salon.com called hers "a performance of Audrey Hepburn-esque starmaking intensity," and Sundance audiences agreed, showering praise on the actor and giving the film the Audience Award.
"The Damned United"
Director: Tom Hooper
Writer: Peter Morgan
Starring: Michael Sheen, Colm Meaney, Timothy Spall
Michael Sheen plays a real person? In a script by Peter Morgan? As fans of both "The Queen" and "Frost/Nixon," how could we not be thrilled with this re-pairing of actor and writer? Based on the best-selling novel by David Pearce, the film takes a look at talented but arrogant Brian Clough and his 44-day employment as manager of the U.K. football team Leeds United. In addition to Sheen, the film stars two of our other favorite actors from across the pond: Colm Meaney and Timothy Spall.
"Trucker"
Writer-director: James Mottern
Starring: Michelle Monaghan
This may very well be the little film that outshines them all. Recent Oscar talk for star Michelle Monaghan has made it one to watch this season. She plays a truck driver living a carefree life of alcohol, sex, and debauchery, only to have her estranged 11-year-old son unexpectedly show up at her door. After winning an Excellence in Acting award at the Vail Film Festival, the film, with a reported budget of under $1.5 million, may be Monaghan's break into leading-lady territory.
Oct. 13
"The Private Lives of Pippa Lee"
Writer-director: Rebecca Miller
Starring: Robin Wright Penn, Mike Binder, Alan Arkin, Winona Ryder
Rebecca Miller provided three outrageously talented and underused female actors—Kyra Sedgwick, Parker Posey, and Fairuza Balk—with complex roles in her 2002 feature, "Personal Velocity." In 2005 she cast a revelatory Camilla Belle opposite Daniel Day-Lewis in "The Ballad of Jack and Rose." Here's hoping Miller has finally given Robin Wright Penn a part worthy of her talents in Pippa Lee, a woman forced to move into a retirement home with her much older spouse (Alan Arkin). And perhaps there's room for more great roles for Winona Ryder, as a friend of Pippa's who's having an affair with her husband; Maria Bello, who plays Pippa's mother in flashbacks; and Julianne Moore, as the mother's lover.
Oct. 16
"Law Abiding Citizen"
Writer: Kurt Wimmer
Director: F. Gary Grey
Starring: Gerard Butler, Jamie Foxx, Leslie Bibb
Though the plot sounds fairly conventional—a regular guy (Gerard Butler) exacts revenge against the district attorney (Jamie Foxx) who cut a deal with the killers of his wife and child—few do vengeance as well as Butler, and the buttoned-down-lawyer role looks like a nice change of pace for Foxx. Plus, it's helmed by F. Gary Grey, who, in "Set It Off" and "The Negotiator," demonstrated skill for action movies featuring strong performances. Added bonus: Bruce McGill, Colm Meaney (who's having a busy October), and Oscar nominee Viola Davis in supporting roles.
"The Road"
Writer: Joe Penhall
Director: John Hillcoat
Starring: Viggo Mortensen, Charlize Theron, Kodi Smit-McPhee
Early word on this post-apocalyptic film, based on the best-selling novel by Cormac McCarthy about a man and his son struggling to survive, is that it's heart-wrenching—and beautiful. Viggo Mortensen has proven himself not just a pretty face but a stunning actor (he should have earned nominations galore for his work in "The Lord of the Rings: The Return of the King" and "A History of Violence"). As "The Road" is essentially a two-man show for him and Kodi Smit-McPhee, who plays his son, Mortensen should have plenty of opportunity to showcase his range. Plus, Garrett Dillahunt pops up in a small, menacing role, making this his second McCarthy adaptation (he was the dopey deputy in "No Country for Old Men").
"Where the Wild Things Are"
Writers: Dave Eggers, Spike Jonze
Director: Spike Jonze
Starring: Max Records, Catherine Keener, Mark Ruffalo
A Spike Jonze adaptation of, as the truly magical trailer states, "one of the most beloved books of all time"—how can we not be excited? After much delay, the visionary director finally unveils his take on the classic children's story about a boy (Max Records) who, after being sent to his room without dinner, goes on the adventure of a lifetime, to a world filled with wild animals that ultimately crown him their king. Jonze had the approval of author Maurice Sendak, and we're anxious to see what he dreamed up.
Oct. 23
"Antichrist"
Writer-director: Lars von Trier
Starring: Willem Dafoe, Charlotte Gainsbourg
Whether you love or hate director Lars von Trier—and there's rarely an in-between—you can't deny he gets terrific work out of his actors. From Emily Watson in "Breaking the Waves" to Björk in "Dancer in the Dark," von Trier loves to torture his leading ladies onscreen, often resulting in fascinating performances. Charlotte Gainsbourg won the best-actress trophy at Cannes this year for her turn as a grieving mother who, following the death of her newborn, retreats to the country with her husband (Willem Dafoe). Once there, the pair is haunted by all sorts of weirdness that only von Trier could dream up.
Oct. 30
"Gentlemen Broncos"
Writers: Jared Hess, Jerusha Hess
Director: Jared Hess
Starring: Michael Angarano, Jemaine Clement, Sam Rockwell, Jennifer Coolidge
Jared Hess hit it big with "Napoleon Dynamite," then stumbled with "Nacho Libre." But—based on the trailer alone—his third film looks to be a hilarious return to his roots. Michael Angarano stars as a teenager who finds a story he wrote plagiarized by a famous author, played by Jemaine Clement ("The Flight of the Conchords") in a wide variety of clothing and hairstyles. Add a supporting cast of comedy geniuses like Jennifer Coolidge, Mike White, and Sam Rockwell and we're already lining up.
Nov. 6
"The Men Who Stare at Goats"
Writer: Peter Straughan
Director: Grant Heslov
Starring: George Clooney, Ewan McGregor, Jeff Bridges, Kevin Spacey
Based on the nonfiction bestseller by Jon Ronson about a secret military unit that trained soldiers to become psychic, this film marks the directing debut of George Clooney's longtime producing and writing partner, Grant Heslov. Early screenings indicate he managed to find just the right balance between the story's absurdity—the title comes from the idea that Clooney's soldier can stop a goat's heart by staring at it—and the all-too-real war in Iraq. Clooney is said to give one of his best performances yet, and he's matched by the charismatic Ewan McGregor as a reporter we assume is based on Ronson.
"Precious: Based on the Novel 'Push' by Sapphire"
Writer: Geoffrey Fletcher
Director: Lee Daniels
Starring: Mo'Nique, Gabourey Sidibe, Mariah Carey
Lee Daniels' searing indie emerged as a potential awards-season darling after nabbing the Grand Jury Prize and the Audience Award at Sundance this year. Pundits and film buffs should probably learn how to pronounce newcomer Gabourey Sidibe's name now; her shattering turn as abused teenager Clareece "Precious" Jones was the talk of the festival. Oscar pool junkies will also want to make note of comedian Mo'Nique, who strips away all traces of glamour to deliver a tour de force performance as Precious' vicious, rageful mother. Sidibe's jaw-dropping metamorphosis is one of those transformative bits of acting that must be seen to be believed, and it earned her a special prize at Sundance. And speaking of transformations, keep your eyes peeled for an unrecognizable Mariah Carey, who lends able support—and erases all memory of "Glitter"—as a dowdy, world-weary social worker.
Nov. 13
"The Messenger"
Writers: Alessandro Camon, Oren Moverman
Director: Oren Moverman
Starring: Ben Foster, Woody Harrelson, Samantha Morton
A former Israeli army officer, Oren Moverman makes his directorial debut in this tale of a decorated war hero (Ben Foster) and a recovering alcoholic (Woody Harrelson) paired with the responsibility of informing families when their loved ones have been killed in action. Samantha Morton plays the wife of a fallen soldier and is said to be excellent, as always. Early buzz indicates that her and Foster's powerhouse performances could earn awards attention if this small indie from Oscilloscope Pictures is handled properly. Foster should have earned an Oscar nod for "3:10 to Yuma," but maybe this is his shot.
"The Young Victoria"
Writer: Julian Fellowes
Director: Jean-Marc Vallée
Starring: Emily Blunt, Paul Bettany, Miranda Richardson
If you're going to do a big, lush costume drama about the early years of Queen Victoria's rule, it helps to have a script by Julian Fellowes, Oscar winner for "Gosford Park," who certainly knows the ins and outs of British aristocracy. And we can't imagine an actor better suited to play the turbulent queen than the wonderful Emily Blunt, who usually steals scenes in supporting roles in films like "The Devil Wears Prada." Throw in a who's who of great British actors (Paul Bettany, Miranda Richardson, Jim Broadbent) and we're hoping for a smashing good history lesson.
Nov. 20
"Broken Embraces"
Writer-director: Pedro Almodóvar
Starring: Penélope Cruz, Lluís Homar
Little has been revealed about this new film by Pedro Almodóvar other than it's about a blind filmmaker (Lluís Homar) and it pairs the great Spanish director with his muse, Penélope Cruz. And actually, that's all we need to know. In "All About My Mother" and "Volver," Almodóvar and Cruz made movie magic, and "Broken Embraces" is said to feature subplots about the making of movies. If anyone can tackle a blend of reality and fantasy, it's the fantastical Almodóvar.
Nov. 25
"Nine"
Writers: Michael Tolkin, Anthony Minghella
Director: Rob Marshall
Starring: Daniel Day-Lewis, Nicole Kidman, Penélope Cruz
Hollywood needs more musicals, and Rob Marshall, who directed the Oscar-winning "Chicago," is currently the genre's great hope. "Nine" is based on the Broadway musical, which was based on Federico Fellini's film "8½" (I guess the metric conversion bumped it up in the States). As with "Chicago," Marshall lined up an all-star cast to sing and dance, beginning with Daniel Day-Lewis as lothario film director Guido Contini, a role originated by Raul Julia and played by Antonio Banderas in the Broadway revival. And you could fill an entire Oscar category with the women in his life—played by Judi Dench, Penélope Cruz, Nicole Kidman, Marion Cotillard, Sophia Loren, and Kate Hudson.
"Me and Orson Welles"
Writer: Holly Gent Palmo
Director: Richard Linklater
Starring: Zac Efron, Christian McKay, Claire Danes
Teen king Zac Efron, as a 17-year-old cast in a production of "Julius Caesar" at the Mercury Theatre in 1937, may get all the attention, but it's the performance of Christian McKay (making his film debut) as director Orson Welles that has been earning raves on the festival circuit over the last year. It's always fun to see actors playing real people—particularly other actors—and "Orson and Me" also features the great Eddie Marsan ("Happy-Go-Lucky") slipping into John Houseman, and James Tupper ("Men in Trees") embodying Joseph Cotton.
Dec. 4
"Brothers"
Writer: David Benioff
Director: Jim Sheridan
Starring: Jake Gyllenhaal, Tobey Maguire
Based on the outstanding film by Danish director Susanne Biers, this one has quality written all over it. The script is by "25th Hour" scribe David Benioff, and the director is Jim Sheridan, who guided Daniel Day-Lewis to his first Oscar in "My Left Foot." Tobey Maguire plays a responsible family man who is presumed killed in combat in Afghanistan; Jake Gyllenhaal is his irresponsible brother, who finds himself caring for his brother's family. Maguire and Gyllenhaal can be great in the right roles, and if the remake is half as powerful as the original, the actors should shine.
Dec. 11
"The Lovely Bones"
Writers: Fran Walsh, Philippa Boyens, Peter Jackson
Director: Peter Jackson
Starring: Mark Wahlberg, Rachel Weisz, Saoirse Ronan
As he proved with 1994's "Heavenly Creatures," Peter Jackson can seamlessly blend worlds of stark reality and rich fantasy. Which makes him the perfect person to adapt Alice Sebold's bestseller about a murdered girl who watches her family from heaven. Mark Wahlberg stepped in when Ryan Gosling was deemed too young to play the grieving father, and it's the kind of tough but vulnerable part that Academy Award voters tend to love. Saoirse Ronan, an Oscar nominee for "Atonement," looks likely to deliver another wise-beyond-her-years turn as his daughter.
"Invictus"
Writer: Anthony Peckham
Director: Clint Eastwood
Starring: Matt Damon, Morgan Freeman
Morgan Freeman as Nelson Mandela? How could we resist? Clint Eastwood directs his "Unforgiven" co-star in this true tale of Mandela's support for a South African rugby team that competed in the 1995 World Cup championship match. Matt Damon plays the team's captain; we'll assume the American had to do some heavy research on the sport.
"Up in the Air"
Writer-director: Jason Reitman
Starring: George Clooney, Vera Farmiga
Adapting the novel by Walter Kirn, Jason Reitman gets back to penning his own scripts instead of letting Diablo Cody take all the attention. With only two films, Reitman has proven himself a master at working with a wide range of actors, and his latest—about a man (George Clooney) who makes a living firing people—also boasts Melanie Lynskey, Jason Bateman, and Vera Farmiga. Count on Reitman to strike the right balance between comedy and drama, and Clooney to add another compelling Everyman to his résumé.
Dec. 18
"Avatar"
Writer-director: James Cameron
Starring: Sam Worthington, Sigourney Weaver
James Cameron's first feature since 1997's "Titanic" swept the Oscars could either be another big-budget triumph or the source of much schadenfreude. Out-of-nowhere leading man Sam Worthington ("Terminator: Salvation") plays a paralyzed soldier who puts his soul into the body of a 10-foot-tall creature and meets a threatened race called the Na'vi. Even if the first trailer bowed to mixed reactions, audiences who got a sneak peek at some footage praised the quality of the 3-D effects as nothing short of miraculous.
Dec. 25
"It's Complicated"
Writer-director: Nancy Meyers
Starring: Meryl Streep, Alec Baldwin, Steve Martin
After her stunning turn in "Julie and Julia," Meryl Streep might find she is her own strongest competition in the best-actress race with this new romantic comedy, in which she plays a woman suffering empty-nest syndrome who finds herself torn between two men. The men in question are played by Alec Baldwin and Steve Martin, so you can imagine how difficult a choice it will be. Nancy Meyers, who has a knack for writing complex female characters, covered similar territory in her 2003 film "Something's Gotta Give," giving Diane Keaton her best role in years, for which the actor earned her fourth Oscar nomination. The odds are good that Streep could be looking at her—gulp—16th!
"Sherlock Holmes"
Writers: Michael Robert Johnson, Anthony Peckham, Simon Kinberg
Director: Guy Ritchie
Starring: Robert Downey Jr., Jude Law, Rachel McAdams
Though the preview gives us flashbacks of "Wild, Wild West," Guy Ritchie is always an interesting director to watch. And we're looking forward to seeing newly minted superstar Robert Downey Jr. opposite the luminous Rachel McAdams. Plus, the Sherlock Holmes character has a long history of succeeding on screen, going all the way back to 1939's "The Hound of the Baskervilles."