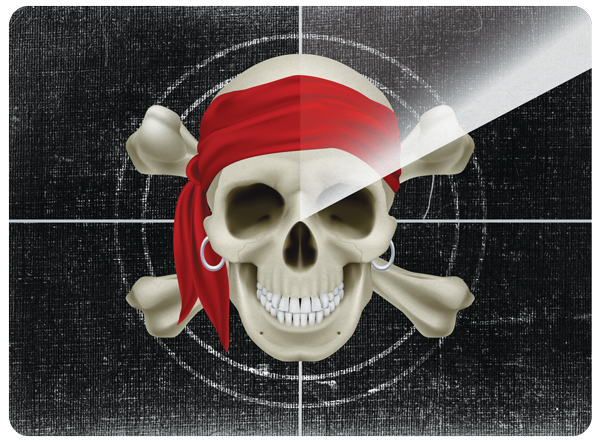 Hollywood is waiting for a new Congress to bed in before re-entering the legislative fight over content protection.
On the Senate side of the Capitol, where the PROTECT IP Act died last year, the Judiciary Committee will continue to be led by Patrick Leahy, D-Vt., an ardent supporter of PIPA. Last year Silicon Valley led the fight against PIPA and its sister bill in the House, the Stop Online Piracy Act, over concerns about freedom of speech, while Hollywood was pushing for the legislation in the name of intellectual property protection. Former Sen. Chris Dodd, the head of the Motion Picture Association of America, has made it clear the entertainment industry isn't looking to restart the bruising fight it was embroiled in last year.
"Hollywood and Silicon Valley have more in common than most people realize or are willing to acknowledge," Dodd told a crowd of journalists and industry executives at the Variety Content Protection Summit in Universal City in December. "The future isn't about choosing between protecting free speech or protecting intellectual property—it is about protecting both."
An official with the MPAA told Backstage that the conciliatory note translates to its legislative strategy and it won't be seeking a reboot of the two bills that died in 2012. That, no doubt, will be appreciated by Washington lawmakers who faced a vicious backlash from popular websites and online activists over support for PIPA/SOPA.
Meanwhile, Rep. Bob Goodlatte, R-Va., who is taking over the chairmanship of the House's Judiciary Committee from Rep. Lamar Smith, R-Texas, is staying mum on the possibility of introducing a SOPA-like bill in the 113th Congress.
That isn't to say there's no action in the Capitol on copyright law. Rep. Zoe Lofgren, D-Calif., whose district includes slices of Silicon Valley, is drafting a bill that would slow down the process of seizing piracy-friendly domain names by adding some judicial oversight to the process currently used.
"The thinking is, obviously it's not going to pass any time soon," she recently told Roll Call, a Capitol Hill newspaper. "But it's a marker out there. And if we can get some Republican co-sponsors and if we have something that is clearly rooted in the Constitution, maybe we can make some progress."
Lofgren and other members of Congress have had ongoing concerns with Operation in Our Sites, an anti-piracy and counterfeiting effort by the U.S. Immigration and Customs Enforcement that since it began in June 2010 has seized 1,630 domains, 684 of which have been forfeited to the government, according to a release.
The MPAA, for which enforcement remains a key part of anti-piracy strategy, had lobbied for its creation, and soon the entertainment industry will have another weapon in its anti-piracy arsenal.
A "Copyright Alert System," pushed by the MPAA in partnership with Internet service providers, which is meant to monitor file-sharing networks, educate users about piracy, and disrupt illegal downloads, is set to roll out early next year, an MPAA official told Backstage. That's in addition to international anti-piracy efforts such as the World Intellectual Property Organization's Beijing Treaty, signed last summer, which has been promoted in part as protection measures for content producers and working actors.
For actors, the outcome of the 2013 legislative battle in Washington could have a significant impact on their pocketbooks. Piracy, the entertainment industry argues, leads to lost royalties and smaller residual checks, and by extension, the money lost by the industry takes funding away from future projects, which would lead to more roles.