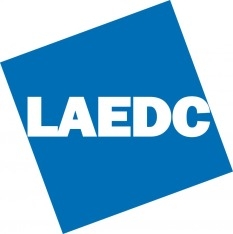 Employment in the entertainment industry in Los Angles is almost back to pre-recession levels with on-location production days rising for the third year in a row, according to a new report.
The industry employed 132,200 at its pre-Great Recession peak in 2004. But in the following years thousands of entertainment jobs were lost as the industry suffered along with the rest of the tanking U.S. economy. But in 2012, the number of jobs was back up to just under 130,000—a 3.7 percent increase from 2011, according to a report released this week by the Los Angeles County Economic Development Corporation (LAEDC).
The economic development group also found that on-location filming in L.A. County was up to 46,254 production days—a 1.7 percent increase. That's still almost 10,000 days shy of where it was in 2007, but the number of production days for television, film, commercials, and new media has risen each year since 2009. Features are up 3.7 percent, while commercials jumped 14 percent and TV declined by 3.4 percent. "While it does not capture filming that takes place on sound stages, [the number of production days is a] reasonable proxy for industry activity," the report states.
There were other positive signs for the entertainment industry. The number of private contractors also rebounded in 2012 after dropping from 82,400 prior to the recession to just over 81,000 in 2009. That number was projected to exceed 85,000 in 2012.
Even if the job growth continues, the industry has a long way to go to return to its 1999 peak employment of 146,300 jobs. "Whether more substantial job gains can be achieved may depend in part on the success of the California Film Tax Credit program in the coming years," the report concludes.
The program has already provided $400 million in tax credits to eligible film and television productions. After legislative wrangling in Sacramento, the $100 million program was extended last year to 2017.