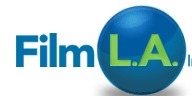 FilmL.A. has padded its executive ranks, adding Art Yoon to the newly created position of executive vice president.
The non-profit, which tracks and coordinates permitting for local productions, said Yoon will help boost its marketing and advertising efforts. FilmL.A.'s quarterly reports have served as a measure for the health of Southern California's entertainment industry. The organization said Yoon will "play a major role" in its expansion.
"His experiences and service-oriented nature will make him a valued member of the Los Angeles film community," Paul Audley, FilmL.A.'s president, said in a statement.
Yoon, a former congressional staffer and Cox Communications executive, called Hollywood "California's signature industry."
"When I travel and tell people I am from California, the first question everyone asks is 'Do you know any stars?' That tells you how much this industry is a part of our common consciousness," he said in a statement. "Helping Hollywood stay in Hollywood is a challenge I believe in and welcome."