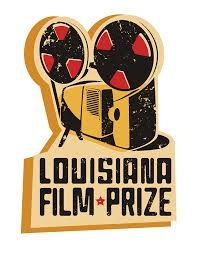 The Hollywood of the South continues to lure talent and productions from across the country, as the 20 finalists for the Louisiana Film Prize Festival were announced in Shreveport, La.
Now in its second year, the short narrative film festival has only one stipulation: the films must be shot in the Shreveport-Bossier area. This year's finalists are given $500 and invited to screen their finished films at the festival weekend, held Oct. 4–6. Winners are selected by a panel of experts and celebrities, as well as audience vote (so it pays to have a film with a big, local cast). The winner will receive $50,000. Not bad for a short!
"This was an amazing year for us," Gregory Kallenberg, founder of the Louisiana Film Prize, said in a statement. "Filmmakers from all over the country came to northwest Louisiana and created incredible pieces of work. These men and women really took the Louisiana Film Prize to another level. I'm thrilled to say that we are quickly becoming the preeminent film competition in the country and a place people think about when they think about independent film."
For more information about the Louisiana Film Prize and a full list of the 20 finalists, visit www.lafilmprize.com.