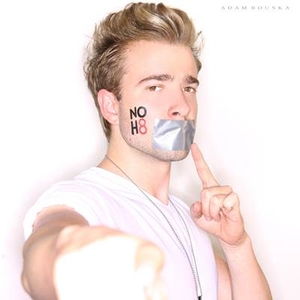 The Repertory East Playhouse production of "Cat on a Hot Tin Roof" that was shuttered last Saturday when its lead actor was fired for confronting a heckler is getting a revival—although not all the original cast has signed on.
Three of the four actors in the REP play's principal roles will be on stage June 7 for a one-night-only performance of the Tennessee Williams drama. Missy Kaye, who played Big Mama, will not be returning because she made a "commitment prior to being informed of the benefit show," she told Backstage.
There was some disagreement among the cast over how John Lacy, who plays Big Daddy, handled a heckler who twice called Anton Troy (pictured), playing Brick, a gay slur during the May 31 performance at REP in Newhall, about an hour north of Los Angeles. After the second outburst, Lacy broke character, descended the stage and confronted the heckler, who was drunk. A melee ensued before the heckler and his companion were ejected by Tim Sullivan, a filmmaker who was in the audience.
Emily Low, who plays Brick's wife Maggie, sided with Kaye, telling Backstage that Lacy should have allowed the play's producers to handle to unruly audience member. Lacy and Troy, who resigned from the L.A.-area production in support of his colleague, said there was no alternative to the actor confronting the agitator.
Lacy was fired by Ovington Michael Owston, executive director of the REP, for his actions. But the Actors' Gang is giving him one more chance to grace the stage as Big Daddy.
Tim Robbins' company is lending its Ivy Substation stage, in Culver City, to the shuttered production for a one-night benefit performance that will take place a week after the infamous heckler evening.
Lacy, Troy, Low, and Gaby Eubank, who played Mae, are returning from the original cast, according to promoters. The rest of the roles will be played by Actors' Gang members. A portion of the proceeds from Saturday's performance "will fund NOH8's mission to promote marriage, gender, and human equality across the world," according to a release. Tickets are available here.