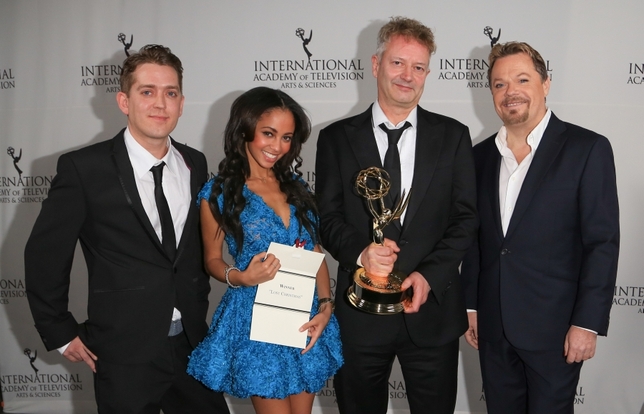 The International Academy of Television Arts & Sciences announced Feb. 8 the winners of the first-ever International Emmy Kids Awards, created to recognize excellence in children's television programming that was originally produced and aired outside of the U.S., at a ceremony in New York City.

The winning programs came from Argentina, Japan, Norway, and the United Kingdom.

"Junior High School Diaries: Harmony of Two," a Japanese drama series that depicts real-life struggles and teenage experiences at a fictional school, was named best series. Preschool category winner "El Jardín de Clarilú," from Argentina, follows Clarilu and her loyal dog Pencil as they follow clues to figure out the anonymous author of a mysterious letter.

The awards for animation and TV movie or mini-series both went to U.K. productions: "The Amazing World of Gumball" was crowned best kids' animation, while urban fairy tale "Lost Christmas," with Eddie Izzard, took home the honor for TV movie.

The winner for non-scripted children's entertainment was Norway's "Energy Survival," a reality-based competition in which 11-year-olds learn about energy and the environment. And the U.K.'s "Newsround – My Autism and Me," which explores what it's like to grow up with autism, was named best factual program.

"With this new event solely dedicated to kids programming, the International Academy is proud to be the premiere global platform for excellence in children's television," said Academy President and CEO Bruce L. Paisner. "We congratulate tonight's winners for their outstanding achievements."

The entry deadline to be eligible for next year's International Emmy Awards and International Emmy Kids Awards is Feb. 18, 2013.