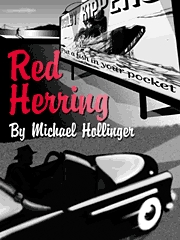 It's feast or famine for patrons of South Florida theatre. After suffering through a myriad of theatrical retreads that have already experienced reincarnations at several venues, the motherload of quality theatre has finally arrived.
GableStage is offering the Florida premiere, and only the second regional production, of Edward Albee's insightful comedic gem, The Play About the Baby (Feb. 9-March 10). Meanwhile, the Coconut Grove Playhouse is featuring the much-anticipated Florida premiere of David Auburn's compelling Pulitzer Prize-winning Proof (Jan. 29-Feb. 24). The Grove's intimate Encore Room should do turn-away business with Miami-based Teo Castellanos' N. E. 2nd Avenue, a blistering one-man show featuring characters who make Miami their home (Feb. 12-April 21). On Miami Beach, City Theatre, best known for its runaway success Summer Shorts, kicks off its season with the Florida premiere of the Off-Broadway triumph, High Dive, written and performed by Leslie Ayvazian (Feb. 5-10).
The Broward Center for the Performing Arts' Off-Broadway Center Series will present the Florida premiere of Charlie Shanian and Shari Simpson's Off-Broadway romantic joyride, Maybe, Baby, It's You (Feb. 5-17).
In Boca Raton, The Caldwell Theatre Company has selected the world premiere of Out of Season by Elinor Jones (Feb. 17-March 31) to replace the previously announced selection of Proof. Out of Season, which was discovered at the theatre's "Playsearch" new play reading series, is described by the playwright as "a comedy about five women over 40 that takes place at an oceanside inn on Long Island."
In Palm Beach County, Florida Stage continues its highly successful 15th anniversary season with the Florida premiere of Michael Hollinger's comedy, Red Herring (Feb. 1-March 10). Set in 1952, this satirical work with a film noir sensibility, is about Soviet spies, private eyes, the H-bomb, and Senator Joe McCarthy. Also in Palm Beach, The Carefree Theatre is offering the Off-Broadway comedy by Becky Mode, Fully Committed, featuring Tim McGeever (Feb. 6-17).