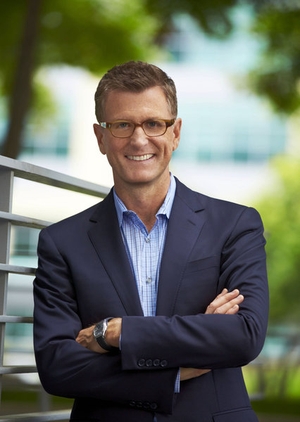 Following a successful stint as Fox Broadcasting's entertainment president, Kevin Reilly has been promoted to chairman of entertainment for the company.
Peter Rice, chairman and CEO of Fox Networks Group, said Reilly will now oversee all programming, scheduling, marketing, research, digital, and business affairs at the network.
"Kevin is a uniquely gifted executive with the strong strategic vision and creative instincts to ensure that Fox continues to drive the future of our industry," Rice said in a statement. "We are incredibly fortunate to have him here and thrilled he will be with us for many more years."
During Reilly's time at the helm, the network has premiered several hit series, including "Glee" and last season's "New Girl," as well as the unscripted show "The X Factor."
Reilly said he was "grateful" for the new role.
"This is a transformative time in our industry—one that presents huge opportunities—and we intend for Fox, and all of our programming, to remain the gold standard for innovation," he stated.
Reilly previously served as president of entertainment at NBC and FX. He also had a stint as president of Brillstein-Grey Entertainment, a production and management company.
Reilly's promotion is the latest change at the top for Fox. The announcement came less than a week after it was revealed David Haslingden, who has served as president and COO of Fox Networks Group, would leave his role at the end of the year to return to Australia to "spend more time with his family."