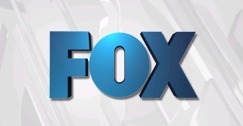 Kevin Reilly confirmed Monday what some casting directors have been saying for years: There's no such thing as pilot season anymore.
On Monday, the Fox chairman made it official for his network. During a speech at the Television Critics Association winter press tour in Los Angeles, he said Fox has officially abandoned the winter frenzy when most pilots were traditionally cast, produced and, if successful, ordered to series.
Cable nets HBO and AMC as well as streaming services such as Netflix and Amazon have been slow-rolling the development of their shows to awards-garnering perfection in recent years. Reilly said networks should follow suit.
Pointing to "Lost" co-showrunner Damon Lindelof, who recently praised cable's development process, Reilly noted that on the pilot of FX's "Sons Of Anarchy," Ron Perlman's role was originally played by Scott Glenn before series creator Kurt Sutter decided to go in a different direction. "Every first season show needs a course correction and reshoting," he said Monday, according to Deadline.
Reilly argued for a year-round process. "There are advertisers that want and have money to spend in those summer months," he said, according to TheWrap.
Fox already has nine to 10 series in various stages of production, he added. "I anticipate a few more ordered to series or production, and the balance pushed or ordered for summer and fall."