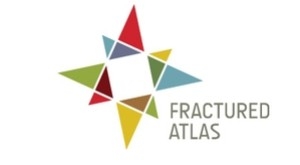 Creating art has never been easier thanks to technology—but the economy and lack of institutional support has created a new set of problems. Non-profit Fractured Atlas is leading the charge of uniting smaller arts organizations into a collaborative whole, and now the company is looking to highlight individuals and groups who are doing their part to blaze new trails with the 1st Annual Arts Entrepreneurship Awards.
Nominations are accepted through Dec. 16, and applicants should have "innovated new business practices or paradigms [and] developed novel solutions to old problems." The winners will receive a free lifetime membership to Fractured Atlas, a specially commissioned award, and exposure on the Fractured Atlas blog.
To apply, fill out the application at bit.ly/artsentrepreneurship.